Provost releases annual diversity, equity and inclusion report
by
Kara Furlong
Aug. 21, 2017, 8:36 AM
The Office of the Provost has released its second annual report focused on equity, diversity and inclusivity efforts at Vanderbilt University.
"Highlights of Academic Affairs' Efforts to Advance Diversity, Equity and Inclusion" for the 2016-17 academic year is available on the provost's website. The report details many of the diversity, inclusion and community engagement efforts produced across Academic Affairs. While not an exhaustive list of all activities, it highlights the vision and direction embraced across campus in areas reporting to the provost's office. The report focuses on both new and ongoing initiatives, administrative changes, committees, approaches and outcomes across all 10 colleges and schools as well as the Academic Affairs administration.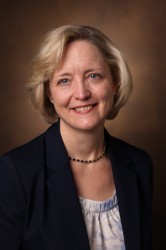 "The recent events in Charlottesville and the national dialogue they have sparked regarding race, diversity and inclusion demonstrate why now, more than ever, we must reaffirm Vanderbilt's commitment to our university values and academic mission," Provost and Vice Chancellor for Academic Affairs Susan R. Wente said. "Vanderbilt is firmly committed to a campus community where all are safe, where all feel welcomed and supported, and where all can thrive and realize their potential to make unique contributions to the university and to the world.
"Vanderbilt not only supports but actively seeks diversity in terms of nationality, race, religion, ability, sexual orientation and gender expression among its faculty, students and staff because these attributes make the university a richer, stronger and more vibrant institution," she said. "We must be deliberate in our efforts, transparent in our goals, and hold one another and the university accountable as we strive to foster equity, diversity, inclusion and respect among our community."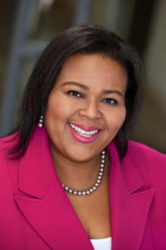 The annual report provides data and details initiatives taking place in the areas of administration, faculty recruitment, faculty retention and development, school- and college-based activities, and undergraduate student life. Among the initiatives for 2016-17 was the successful recruitment of Melissa Thomas-Hunt from the University of Virginia to be Vanderbilt's first vice provost for inclusive excellence. Thomas-Hunt, who began July 1, has broad responsibilities for supporting students and faculty and for ensuring that efforts to promote diversity, equity and inclusion are incorporated across all key strategic initiatives in Academic Affairs.
"I'm proud to be part of an institution with a steadfast commitment to advancing equity, diversity and inclusion," Thomas-Hunt said. "Vanderbilt is making significant strides forward, and we must continue to measure against our goals, set new ones and communicate broadly about our successes and continued opportunities."
Read the report for 2016-17 >>
For more information about diversity, equity and inclusion initiatives at Vanderbilt, visit the Office of the Provost website.