Media Inquiries
Latest Stories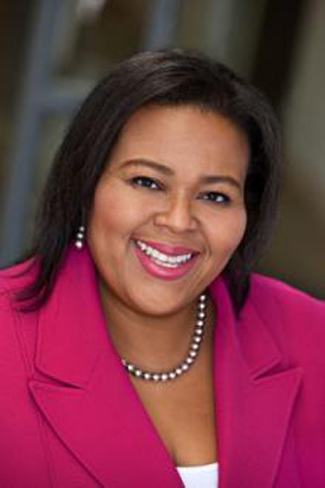 Melissa C. Thomas-Hunt has been named to the newly created position of vice provost for inclusive excellence at Vanderbilt University, Provost and Vice Chancellor for Academic Affairs Susan R. Wente announced. Thomas-Hunt assumed the new position July 1. In this role, she will help advance equity, diversity and inclusion in the trans-institutional research and educational missions of the university, building on the numerous efforts currently underway in the provost's office and across academic affairs to create a welcoming environment for students, faculty and academic staff.
"I am thrilled that Melissa has joined Vanderbilt. She will further elevate our efforts to achieve inclusive excellence throughout our academic community by ensuring that this is a place where all are safe and respected and have the resources and opportunities they need to be successful," Chancellor Nicholas S. Zeppos said. "I look forward to working with Melissa, with Interim Vice Chancellor for Equity, Diversity and Inclusion Tina Smith and with all faculty, students and staff as we continue to build and enhance our beloved community."
Thomas-Hunt comes to Vanderbilt from the University of Virginia's Darden School of Business, where she served as senior associate dean and global chief diversity officer.
"Melissa brings an innovative vision that will advance our institutional goals for further nurturing the university's inclusive culture, which is committed to discovery, learning and service," Wente said. "From the first stage of our national search, Melissa distinguished herself as an extraordinary candidate. This first impression has grown in strength during her subsequent visits with faculty, students and staff. She is an outstanding addition to our team and I'm delighted to welcome her to Vanderbilt.
"I must extend my gratitude to the members of the search committee and the co-chairs, who interviewed a broad and deep field of candidates," Wente said. "I greatly appreciate their dedication to this important process."
Thomas-Hunt was selected following an extensive national search that formally began in September 2016 and was conducted by a committee comprising students and faculty from a range of disciplines. Vice Provost for Academic and Strategic Affairs John Geer and Associate Provost for Strategic Initiatives and Partnerships Ifeoma Nwankwo co-chaired the search.
In addition to Thomas-Hunt's appointment as vice provost for inclusive excellence, she also holds an appointment as professor of management at Vanderbilt's Owen Graduate School of Management.
In the vice provost for inclusive excellence role, Thomas-Hunt will report to Wente and is charged with leading the development and implementation of a vision for equity, diversity and inclusion across academic affairs. She will collaborate with the provost's direct reports and key stakeholders, especially the school and college deans, to advance priorities that directly impact academic, faculty and student affairs. She will prioritize close working relationships with students and faculty as well as partner with Wente to support the university's senior leadership.
Thomas-Hunt's broad areas of focus will include developing initiatives that enrich the academic climate; support graduate and undergraduate student recruitment, mentorship and career development; foster faculty development, recruitment and retention; and help to ensure that inclusivity is woven into Vanderbilt's academic fabric. Her role will be especially critical to advancing the discovery, learning and service missions of the university, which rely on diverse perspectives and a deep commitment to interdisciplinary thinking.
"I am both humbled and honored to have been selected by the search committee and Provost Wente to serve as Vanderbilt's inaugural vice provost for inclusive excellence," Thomas-Hunt said. "My parents are both educators and deeply committed to providing broad access to high-quality education. When I was a child, my father, in particular, spoke of Vanderbilt with the highest esteem, and all of my interactions here have exceeded the expectations that he set.
"[lquote]I am thrilled that I have been chosen to help insure that a wide range of students, faculty, staff and community members have access to all that Vanderbilt has to offer,"[/lquote] she said. "True inclusion means that wherever one starts and from wherever one hails, Vanderbilt provides an environment in which individuals feel seen, valued and able to achieve at the highest level. I look forward to continuing to move Vanderbilt forward in this endeavor."
Thomas-Hunt received her master's and doctoral degrees from the Kellogg Graduate School of Management at Northwestern University and her undergraduate degree in chemical engineering from Princeton University. Her research and teaching interests focus on conflict management, negotiation and inclusive leadership within global teams and organizations. She also has spent numerous years teaching negotiation to executives and served as faculty leader for The Women's Leadership Program at Virginia's Darden School. Her current research activities focus specifically on the effects of status and power on negotiation processes and outcomes and the evaluation and integration of expertise within diverse groups.
In addition, Thomas-Hunt has experience with student life and residential programming, having served as principal of the Brown Residential College at the University of Virginia for approximately five years.
Her publications have appeared in Research on Organizational Behavior, Organization Science, Organizational Behavior and Human Decision Processes, the Journal of Applied Psychology, the Journal of Experimental Social Psychology, Management Science, Personality and Social Psychology Bulletin and Research on Managing Groups and Teams.
Prior to her appointment at the Darden School, Thomas-Hunt was an associate professor at Cornell University's Samuel Curtis Johnson Graduate School of Management, where she was a member of the faculty for nine years. She also taught at Northwestern's Kellogg School, Washington University's Olin School of Business and Stanford University's Graduate School of Business.
"Melissa's influential body of research on teams, negotiation and diversity will be a terrific complement to the work being done by faculty in the Owen School's Organization Studies area," said M. Eric Johnson, Ralph Owen Dean and Bruce D. Henderson Professor of Strategy. "We look forward to having her as a colleague and engaging her in the life of the Owen School."