Media Inquiries
Latest Stories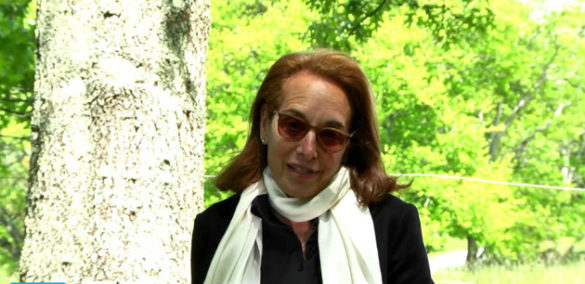 The influence of Haitian vodou (known commonly as "voodoo") rituals on Colin Dayan's research on marginalized populations and the law is depicted in a performance monologue that she recorded for an international art exhibition.
Dayan, the Robert Penn Warren Professor of the Humanities, created "Legal Sorcery" for Documenta 14, a renowned art festival that takes place every five years in Kassel, Germany.
The video will be screened at 8 p.m. (1 p.m. Central) Aug. 21 in Kassel.
One of the goals of this year's documenta is to explore the relevance of nonwhite art and traditions within contemporary exhibitions.
"My invitation from Paul Preciado, curator of Public Programs for Documenta, has been a great honor," said Dayan, who also has a faculty appointment in law. "[rquote]Given my writings on Haiti, it was wonderful to bring together my studies on human rights, the law and Haitian ritual into this artistic work."[/rquote]
Her books include Haiti, History and the Gods (1998), which tells the story of colonial Haiti from the composite perspectives of legal and religious texts, letters, fiction and Dayan's own knowledge of the country. She credits vodou practices for helping give Haitian slaves the strength to eventually revolt.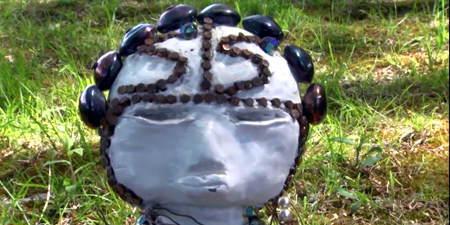 Dayan set up a ceremonial vodou space as a backdrop to her performance monologue, which was recorded on Martha's Vineyard this summer. In the video, she uses the Black Code of 1685, also known as the Code Noir, as an object in dialogue.
The Code Noir defined the conditions of slavery in the French colonial empire. It spelled out the status and obligations—not the rights—of entire classes of humanity on the basis of skin color. Dayan said that its decrees were intended to establish patterns of behavior. "Its effects penetrated the legal thinking, social assumptions and practices of societies in the New World, especially in the American South," she said.
Of course, the ruler who issued the Black Code is long gone, as is the empire that the law created. However, Dayan contends that the past lives on in issues such as racism, prison solitary confinement and the purging of books from prison libraries. "In this performance monologue, I enact a ritual engagement with a document that has not died," she said.
The video producer for "Legal Sorcery" was Dan Martino of Martha's Vineyard Productions. For more information, email Colin Dayan.