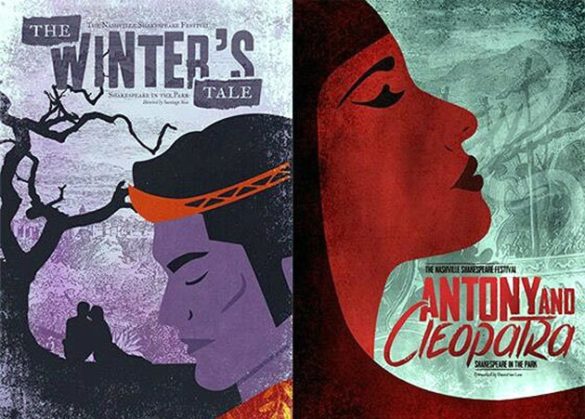 Miranda Pepin, a rising senior in the College of Arts and Science, will perform in the Nashville Shakespeare Festival's signature program, Shakespeare in the Park, Aug. 10–Sept. 17 at Centennial Park.
Pepin will play Dorcas, a shepherdess in love with a clown, in A Winter's Tale, and Dercetas, a soldier of Antony's in Antony and Cleopatra. Both shows will be at the park's bandshell.
"The two plays are fascinating romances—Antony and Cleopatra beginning as a comedy and ending as a tragedy, The Winter's Tale starting as a tragedy and ending as a comedy," said Denice Hicks, the festival's executive artistic director. "These shows complement each other in ways that will make seeing both of them rewarding."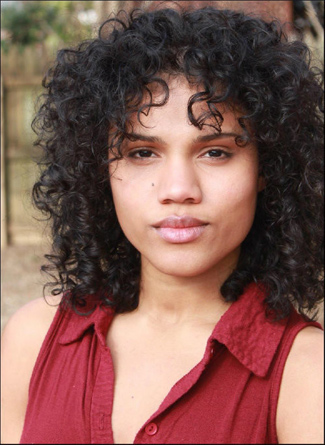 Pepin, of Franklin, Tennessee, has been active in Vanderbilt University Theatre since she was a first-year student and played Margaret in Much Ado About Nothing. She also was in Othello and served as stage manager for A Shaya Maidel last fall.
Pepin is majoring in physics with minors in theatre as well as scientific computing. Her love for acting began at age 7 when she had the opportunity to perform with some professional actors during an afterschool program.
"This might sound surprising, but the communication skills I've learned in the theatre are extremely helpful when I am presenting my research projects related to the sciences," Pepin said. I hope to go into both theatre and computer programming when I graduate."
She is grateful to Jon Hallquist and Terryl Hallquist, both associate professors of theatre, for their mentorship and support throughout her college experience. She has enjoyed spending a lot of time in Neely Auditorium—not only working on productions, but also studying in the Green Room in between rehearsals.
Santiago Sosa, who is directing The Winter's Tale, encouraged Pepin to audition for Shakespeare in the Park. She had worked with Sosa on two campus productions last fall when he was the Fred Coe Visiting Director-in-Residence.
The Winter's Tale, which opens Aug. 10, is a fanciful story set in a fairy-tale world of contrasting peoples inspired by the diverse South America culture during the Gran Colombia era. The production features original music by composer Natalie Bell.
"Growing up in Ecuador, we were surrounded by the mythic legend of Simón Bolivar," said Sosa, who is an artistic associate with the Nashville Shakespeare Festival. "He was like our George Washington, and his face was everywhere—on our currency, in museums and history books. So when I first read The Winter's Tale, it really took me back to South America—the vibrant colors, the diverse mix of cultures, the music."
Antony and Cleopatra, which opens Aug. 17, is directed by David Ian Lee, a playwright and professor at Middle Tennessee State University. The play is a taut thriller about new love in later years and a cautionary tale of political brinkmanship where the powerful play games that result in war and ruin.
Check the festival's season calendar for specific dates for The Winter's Tale and Antony and Cleopatra.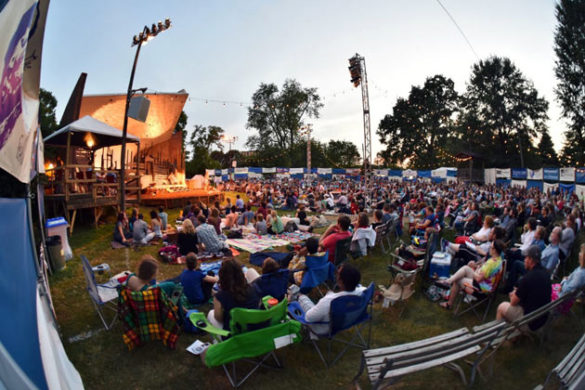 Shakespeare in the Park is free and open to the public, with a $10 per person suggested donation. On performance evenings, food and beverage vendors will open at 6 p.m., pre-show entertainment will begin at 6:30 p.m., and the performance will start at 7:30 p.m.
A limited number of royal packages are available for those who would like a VIP experience.
Vanderbilt University and Barnes & Noble at Vanderbilt are among the longtime sponsors of Shakespeare in the Park, which is marking its 29th season. The bookstore will do nightly giveaways at each performance.
The festival also will return to Williamson County for its second annual Shakespeare in the Park in Academy Park Sept. 28–Oct. 1.
For more information, visit Shakespeare in the Park or call 615-255-2273.