Media Inquiries
Latest Stories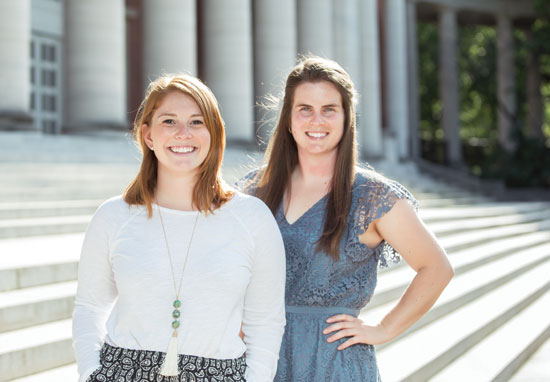 Every teacher sets out to change lives. But for those who teach in poor urban school districts, the stakes are even higher.
Many of these teachers' students face poverty, food insecurity and neglect. Add to that a host of inequities that hinder their chances of graduating high school, much less attending college.
These challenges are what inspired Patricia Meadows, a 1969 Peabody business education graduate, to create the Patricia C. and James R. Meadows Learning, Diversity and Urban Studies Scholarship.
"Understanding how to best provide educational opportunities in urban settings deserves continuing study, but those who enter this field professionally may not receive the highest compensation," said Meadows, a civic leader with a long career in finance and manufacturing. "I may not be able to change the dynamics of how we compensate educators, but what I can do is help someone studying in this critical area by lessening the burden of repaying student loans."
"What I can do is help someone studying in this critical area by lessening the burden of repaying student loans."
—Patricia Meadows
As a business owner, she has observed that workers are more likely to reach their full potential when they are provided an environment that is supportive and encourages curiosity and innovative thinking. Teachers who are trained to create a similar space for at-risk students to explore and learn can result in similar positive outcomes, she believes.
"A student in an urban environment may learn in different ways than in traditional settings. If educators can determine and provide those interventions, they'll get a better return on their efforts," she said.
The Learning, Diversity and Urban Studies program also has been a top priority for Camilla P. Benbow, Patricia and Rodes Hart Dean of Education and Human Development.
"Learning in urban settings has become vastly more complex in recent decades, demanding deeper knowledge and more nuanced skills from teachers and leaders," Benbow said. "Scholarships like this one given by Patricia Meadows are vital if Peabody is to offer necessary opportunities for advanced education in this important area."
Meadows graduated from Peabody before the 1979 merger with Vanderbilt. She still feels rooted in Peabody's long-held commitment to providing access to all learners.
"I didn't pursue education as a career," she said. "But I was steeped in the same sense of service to mankind as my classmates who were preparing to be teachers. Perhaps that's why I'm especially happy to be able to help someone who will have a career in education."
Meadows supports numerous community and educational programs, study and research efforts and serves as a trustee of Fisk University.
Learn more online about making a gift to Vanderbilt or contact Amanda Trabue at (615) 936-4533.