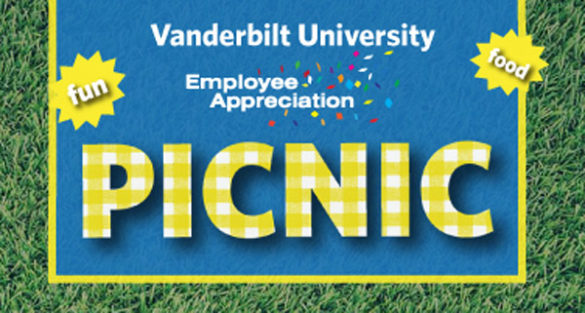 Have you had a chance to eat at Famous Dave's yet? Famous Dave's has consistently been voted America's favorite BBQ restaurant and has won more than 700 awards, including the People's Choice Award.
This year, the restaurant is coming to the Employee Appreciation Picnic. Famous Dave's will serve up grilled chicken breasts, veggie burgers and all-beef hot dogs. The picnic will include fun activities and prizes, a selfie booth, department giveaways, and a DJ.
The Employee Appreciation Picnic is scheduled for Tuesday, May 16, so bring a colleague and come to Library Lawn from 11 a.m. to 2 p.m. to enjoy some delicious food and an opportunity to win prizes.
Be sure to share your comments and photos on Facebook, Instagram, Tumblr and Twitter using #vupicnic to add it to our online collection.
Download a flier to post in your work area, and save the event to your calendar.
Questions? Email employeeappreciation@vanderbilt.edu or visit the Employee Appreciation website.