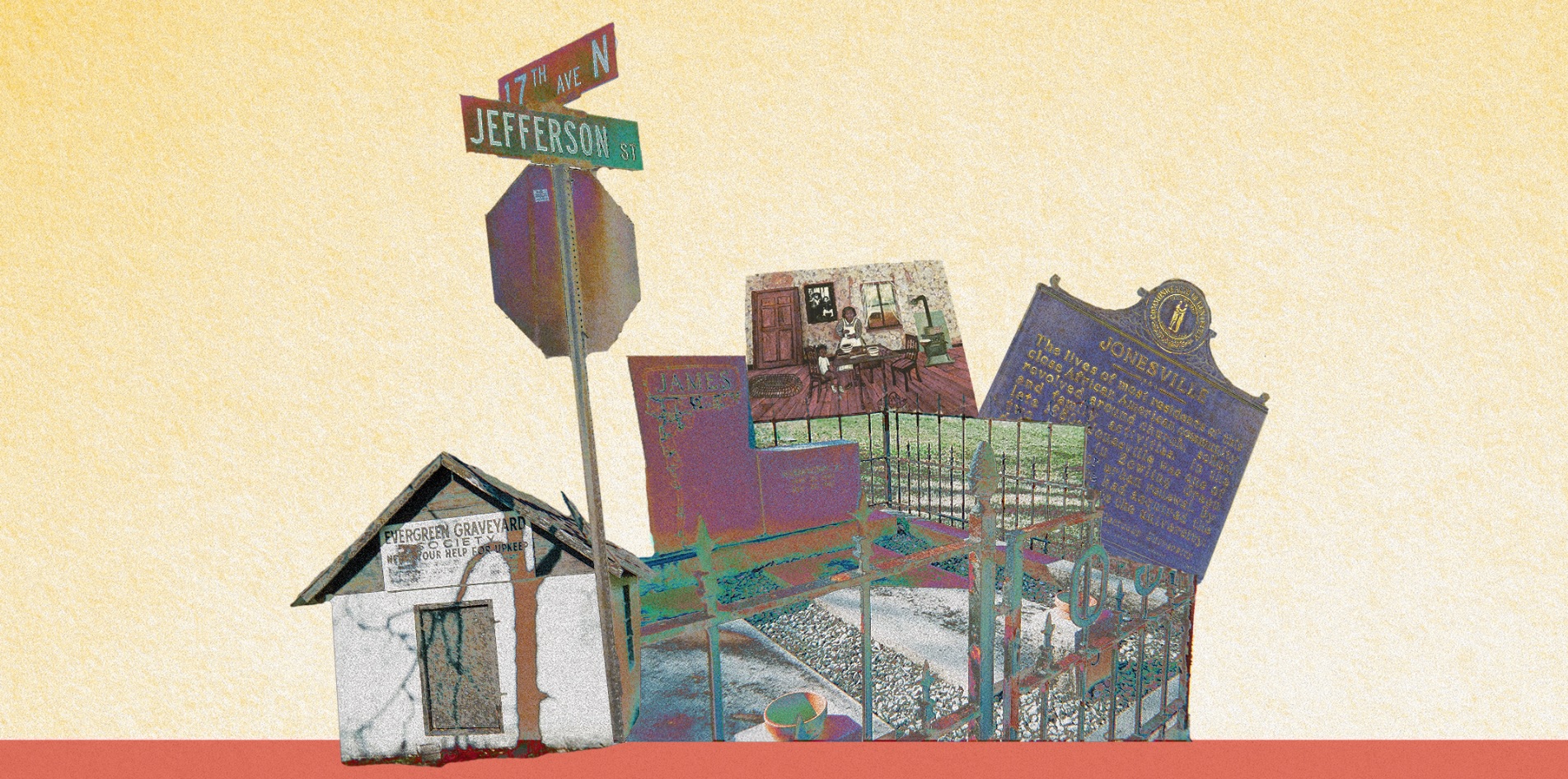 View paintings, masks, quilts and other cherished items that illustrate the life stories of African American seniors when they display their artwork April 13 at Vanderbilt's Sarratt Student Center.
The Life Lessons from and for African American Seniors exhibition showcases the art and genealogy projects of participants in the Voices from Our America Wisdom of the Elders project, now called African American Voices of Past and Present. The public is invited to engage with the creators of these unique pieces during the free event, which is scheduled from 10 a.m. to noon on the Sarratt Center's promenade.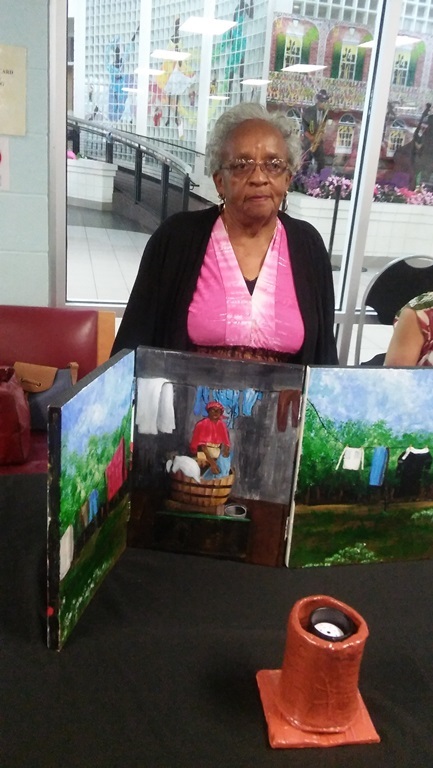 Wisdom of the Elders, an initiative focused on revealing and recognizing older adults' life- and soul-sustaining wisdoms and productively incorporating them into K–12, undergraduate, graduate and health professions education, was founded by Ifeoma Nwankwo, associate provost for strategic initiatives and partnerships and associate professor of English. She is also principal investigator and lead faculty member of the related Wisdom Working Group, a trans-institutional program.
Wisdom of the Elders evolved from Nwankwo's Voices from Our America research project—dedicated to collecting, preserving and disseminating forgotten, hidden or unknown stories, and life lessons of the broader American experience and supporting their engagement in educational and public spaces.
Nwankwo credits her Jamaican grandparents with nurturing her keen interest in uncovering the neglected histories of past generations, especially those of African and Caribbean descent, and preserving their stories for today's learners.
Wisdom of the Elders began at the Patterson Park Community Center in Murfreesboro, Tennessee, in 2012. Three years later the city of Murfreesboro began funding a continuation of the project, which has been renamed African American Voices of Past and Present.
"[rquote]These seniors have multiple life lessons to share as learners, innovators and teachers[/rquote]," Nwankwo said. "The very act of living a long life and having to deal with as many challenges as they do make them wise individuals and the writers of many monographs."
Following the exhibition, the "Voices from Our America: Preservers, Pathbreakers and Pioneers" spring symposium will take place at the Bishop Joseph Johnson Black Cultural Center from 1 to 2 p.m. The discussion will focus on the importance of preserving African American communities' past histories and cultures.
"We define the 'preservers' as the public history scholars, professionals and lay archivists who have been compiling collections of materials and have been doing that yeoman's labor for a long time," Nwankwo said. "It's not labor that people usually observe, but it is hard work that is invaluable to the preservation of the history of a particular community."
Serving as the symposium's "preservers" are:
Mary Watkins, genealogist and president, African American Heritage Society of Rutherford County;
George Smith, vice president, African American Heritage Society of Rutherford County;
Edward T. Kindall, attorney and author of A Walk Down Historic Jefferson Street: From the 1940s to the Early 1970s, and a member of the Metropolitan Nashville Council; and
Maxine Ray, cultural historian who serves on the board of trust of the African American Museum of Bowling Green, Kentucky.
Lucius T. Outlaw Jr., professor of philosophy, will moderate the discussion. Seating is limited in the Black Cultural Center's auditorium.
Funding has been provided by The Andrew W. Mellon Foundation, Vanderbilt Wisdom Trans-Institutional Program, Chancellor's Higher Education Fellowship, and Bishop Joseph Johnson Black Cultural Center.
For more information about the exhibition, email Brooke Hazen. For more information about the symposium, email Delores Holland.