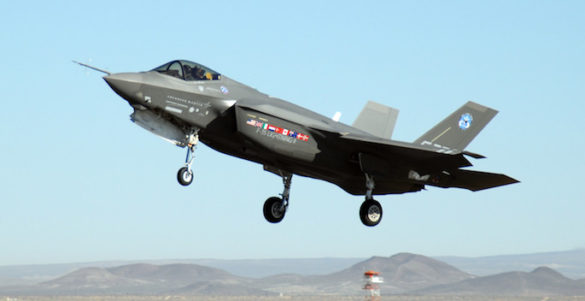 Vanderbilt University's Institute for Software Integrated Systems is playing a major role in ensuring software on military aircraft meets the highest standards and that taxpayer dollars aren't being wasted on multiple unnecessary code rewrites for different vehicles.
The institute was named the conformance authority for the Future Airborne Capability Environment (FACE) Consortium late last year and will operate a registry of aviation software that can be used across military aircraft. As it stands, every type of aircraft has unique software, even though portions could be written in a way that makes them quickly portable.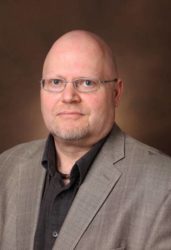 The consortium, launched in 2010, is made up of 90 members from government and industry – including the U.S. Air Force, Army and Navy, aerospace companies, software providers, consulting groups and universities. Vanderbilt has been involved since 2012, representing the federal government's interests and working on the FACE Technical Standard for portable avionics software.
The aerospace industry doesn't have to meet the FACE standard, but the military is already putting that requirement into contracts, said James "Bubba" Davis, a Vanderbilt research scientist and vice chair of the FACE Data Architecture Working Group. New software will go to one of four verification authorities – two government-based or two private industry-based, chosen by the provider – to make sure it meets the standard.
Then it goes to the Institute for Software Integrated Systems, which, as the sole conformance authority, ensures the verification authority's results and issues a certificate.
After that, software providers can decide whether they want their product in the FACE registry. That's not a requirement, either, but they can't market the product publicly as "FACE conformant" unless that's readily verifiable by being in the registry.
"If you're using navigation software, for instance, it is basically the same for an airplane, a helicopter or an unmanned aerial vehicle," Davis said. "There's a lot of mission-oriented software that could be reused.[lquote] With the FACE registry, providers no longer need to rebuild software for each platform. It's a cost issue and a time-to-field issue.[/lquote]"
Portable software can get to military pilots faster, increasing tactical advantages, he said. A good example is the much-publicized rush to get better weapons-targeting software to the Lockheed Martin F-35 Joint Strike Fighter. It also saves money because engineers writing the code won't have to do different versions, over and over, for various platforms – a cost passed onto the buyer.
Some extensions to the programs have applications well beyond aerospace, Davis said. When software's data architecture is rigorously documented, other companies easily can see whether extensions integrate with their existing software.
The technical standard for FACE is in its fourth version – making it a living standard that allows for changes in technology, Kirk Avery, FACE technical working group chair and a Lockheed Martin fellow, told Aviation Week late last year. He said that not only do customers specify FACE conformance in contracts, companies such as Lockheed Martin are adopting it internally.
"As we have gone from 1.0 to 2.0 and 2.1, and now we're moving to 3.0, there have been many things industry and government have brought forward to the consortium to make the standard broader and more robust," Avery told Aviation Week.
Three members of the software institute's team are listed as authors on version 2.1of the conformance standard. Davis said the institute was a good pick to be the conformance authority because other work with the FACE Consortium familiarized researchers with its goals, plus Vanderbilt has a level of independence other consortium members may not. "With our educational mission, we have a white hat role," he said.
He said graduate students haven't been involved with conformance authority work because there has been a publication restriction on the work. Some may be involved in future work, such as in developing tools for data modeling and further defining the FACE data architecture.