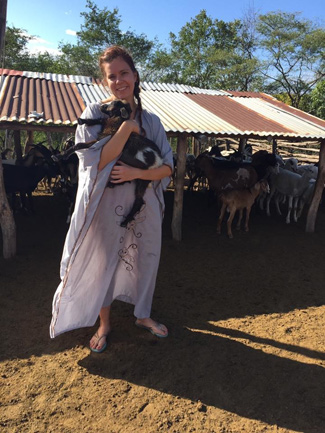 Emma Banks, a Vanderbilt Ph.D. candidate and graduate research assistant in anthropology, has been selected as a National Humanities Without Walls PreDoctoral Fellow for 2017. Banks will travel to Chicago for the fellowship workshop this summer and further her anthropological research on the displacement of Colombian indigenous and Afro-descendant peoples by coal mining.
"Emma Banks is doing important and original research that expands our knowledge of the effects of mining on local communities in Colombia," said Keivan Stassun, senior associate dean for graduate education and research in the College of Arts and Science. "By combining her research with advocacy on behalf of the communities of indigenous and Afro-descendant people she studies, she serves as a shining example of how academic work can be harnessed to have a positive effect on the world."
Banks is currently working in Northeastern Colombia studying the impact forced resettlement due to mining has on societies, politics, economies and culture while actively participating in local advocacy work on behalf of the communities.
"During the workshop, I will be able to develop my passion for social justice causes while also discovering the full range of opportunities in alternative academic sectors, gaining hands-on experience from field trips, and establishing new networks," Banks said.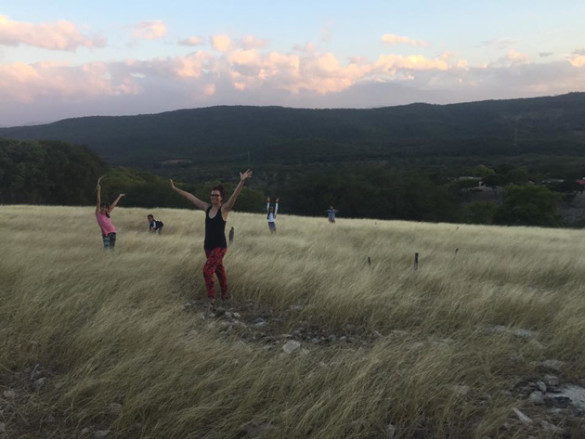 A unique fellowship, the Humanities Without Walls experience will focus on how the fellows can use their research and knowledge in the pursuit of a private-sector career in the humanities versus the more traditional academic career path. The consortium is made up of humanities centers and institutes at 15 major research universities and is funded by a grant from the Andrew W. Mellon Foundation.
by Alex Valnoski