Media Inquiries
Latest Stories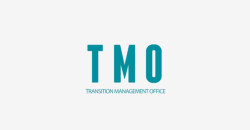 The Transition Management Office launched a new series of roadshows, called TechShare, in early November. The series features subject-matter experts who offer deeper dives into upcoming changes to Vanderbilt's IT systems and infrastructure.
As part of the TMO's effort to effectively drive change following the separation of the university and Vanderbilt University Medical Center, the first TechShare included updates on the directory services and data network projects. Held quarterly, each TechShare will focus on different projects and provide insight into their progress.
The next TMO TechShare will focus on near-term changes to an off-site data center, IT service management, and identity management. The event will take place on Feb. 6 from 1:30 to 3:30 p.m. in The Commons Center's Multipurpose Room. Following the TechShare, the team will upload a recording of the event to the TMO's communications page. (November's TechShare is already available for viewing.)
Vanderbilt IT and VUMC IT formed the Transition Management Office to manage several major IT transition projects encompassing such systems and infrastructure as email, directory services, data network, voice network, and identity management, among others. This office is responsible for pursuing comprehensive program management in order to reduce risk and successfully execute projects by guiding project planning, managing project dependencies, identifying and mitigating resource constraints, and elevating project risks and conflicts for resolution through structured governance. Watch the video summarizing the TMO's mission.
For more information, email v2mc.tmo@vanderbilt.edu.