Reminder: Open Enrollment ends Oct. 31
Oct. 26, 2016, 3:09 PM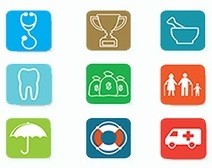 Open Enrollment for 2017 benefits ends Monday. Have you enrolled yet?
Open Enrollment is your annual opportunity to choose or update the benefit options that best meet your and your family's needs for 2017. Open Enrollment began on Oct. 17 and ends at 11:59 p.m. on Oct. 31. Elections are effective Jan. 1–Dec. 31, 2017, unless you have a qualifying event, like getting married or having a baby.
During Open Enrollment, fully benefits-eligible employees can elect, make changes to, or waive:
Health, dental and vision insurance;
Accidental death and dismemberment (AD&D) insurance;
Health care flexible spending accounts, which reimburse medical expenses for you and your eligible dependents (Note: The IRS has increased the maximum health care FSA contribution for 2017 to $2,600. To update your election, log in to My VU Benefits and click on the green "Change" button to re-enter your enrollment window); and
Dependent day care flexible spending accounts, which reimburse day care service expenses for your eligible dependents.
Partially benefits-eligible employees can elect, make changes to, or waive their health plan option.
Even if you don't plan to make changes, you should log in to My VU Benefits to:
Make sure your dependent and beneficiary information is up to date, correct and complete;
Direct your Go for the Gold funds to your health plan account or to a Vanderbilt Recreation and Wellness Center membership;
Review your current elections; and
Attest to whether or not you and your covered family members use tobacco. You'll save $20 per month on health insurance premiums if you're committed to being tobacco-free.
If you cover family members, keep these things in mind when enrolling for benefits this year:
If you carry health care coverage for your spouse who has access to health insurance through another employer – including Vanderbilt University Medical Center – you'll pay a spousal fee of $100 per month.
In 2017, same-sex domestic partners and their children will no longer be eligible for coverage under Vanderbilt benefit plans. Only spouses and natural, step- and adopted children will be eligible for benefit coverage, including the dependent tuition benefit and FMLA.
If you fund flexible spending accounts (FSAs) for health care or dependent day care expenses, you must re-enroll every year. You will have until March 15, 2018, to use funds deposited in your FSA during 2017. Unused funds are forfeited, so choose your amounts wisely.
Need help? Stop by Human Resources on the 10th floor of the Baker Building (110 21st Ave. S) between 8 a.m. and 5 p.m., Monday–Friday.
Visit hr.vanderbilt.edu/oe for more information.