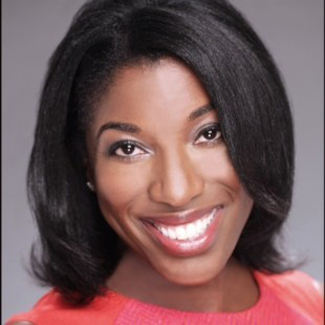 Rosalyn Durant, senior vice president of college networks at ESPN, will deliver the university's Frank Armstrong Crawford Lecture on Sunday, Oct. 23. Her talk, "A Conversation on Diversity, Leadership and Collegiate Athletics," is free and open to the public and begins at 7 p.m. in the Student Life Center.
The Frank Armstrong Crawford Lecture is an annual seminar intended to highlight the accomplishments of women and promote empowerment of female leaders. The series of lectures is one of the signature programs hosted by The Martha Rivers Ingram Commons, Vanderbilt's first-year student community, and is named for the wife of Cornelius Vanderbilt, who made the founding gift for the university in 1873.
Durant's talk is sponsored by The Martha Rivers Ingram Commons, Vanderbilt Athletics and the Panhellenic Council.
As senior vice president, a role Durant took on in May 2015, she oversees and sets the strategic direction for ESPNU, SEC Network and Longhorn Network. She previously served as vice president for college sports programming and acquisitions, overseeing all of ESPN's college sports relationships, rights acquisitions and programming, including the inaugural College Football Playoff, NCAA Championships, football, men's and women's basketball and Olympic sports in addition to ESPN's coverage of high school sports and the management of ESPNU.
She also has served in a similar programming and acquisitions role managing ESPN's relationships with the NBA, Major League Lacrosse, Major League Soccer, FIFA, UEFA, US Soccer and Olympic sports leagues. Durant played a significant role in the eight-year contract extension with the NBA announced in June 2007, which began during the 2008-09 season and included ESPN's most comprehensive digital rights package negotiated with any major professional sports league at the time.
Durant, a graduate of the University of South Carolina, is on the executive committee for the board of directors of the T. Howard Foundation, a nonprofit, charitable organization dedicated to increasing diversity in the multimedia and entertainment industries. She is an alumna of the foundation's internship program. In 2014, she was added to the University of Central Florida's DeVos Sports Business Management National Advisory Board and provides insights and advisement on the school's sport business curriculum.
In 2015, she was named to Sports Business Journal's "40 under 40" list.