John M. Seigenthaler to moderate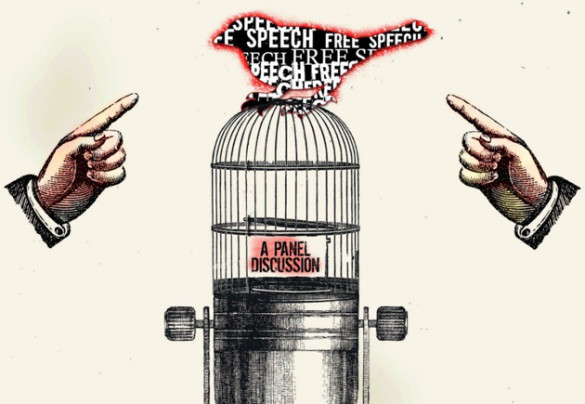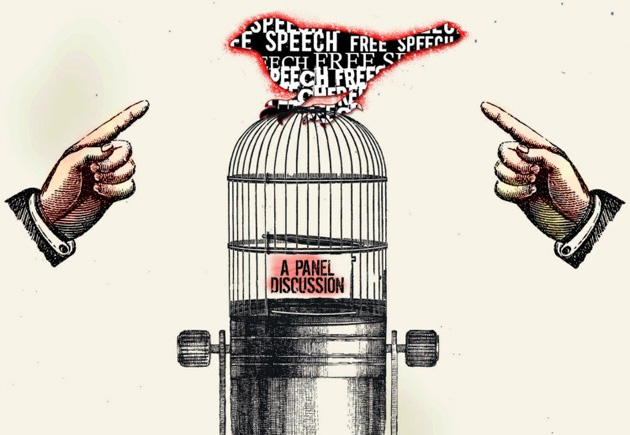 Vanderbilt University faculty members Paul Lim and Norman Tolk will join two experts from the Nashville community—Shaka Mitchell and Hedy Weinberg— for a discussion on the limits of free speech Oct. 10. John M. Seigenthaler will moderate the event, which is free and open to the public.
"The Limits of Free Speech?" will take place from 3 to 5 p.m. in the Community Room of the Vanderbilt Central Library.
"Recent debates on free speech have put college campuses in the news," said Vanderbilt University Librarian Valerie Hotchkiss. "We claim that free speech is a basic right in America, but there are movements—on the right and the left—that seek to regulate speech. It's not a conservative or liberal thing. Free speech presents us with some challenging issues—and it's worth talking about these issues openly. Libraries are home to diversity of thought, and this program is designed to allow different ideas to be aired in a way that provokes thought, not ill will."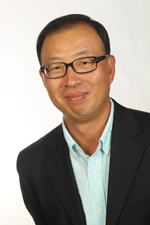 Lim, an associate professor of the history of Christianity at Vanderbilt Divinity School, is an award-winning historian of Reformation and post-Reformation Europe. He also does research on the history of evangelicalism and global Christianities. Lim previously served as chair of the Vanderbilt Faculty Senate and as faculty head of Crawford House, a residence for first-year students at the university's Martha Rivers Ingram Commons.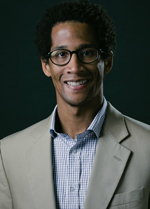 Mitchell is regional director for Rocketship Education, a network of charter schools that strives to eliminate the achievement gap in historically underserved neighborhoods. Currently, there are two Rocketship schools in Nashville—Nashville Northeast Elementary and United Academy. Mitchell is also an attorney and adjunct professor of political science at Belmont University.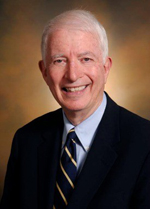 Tolk is a professor of physics in the College of Arts and Science whose research interests include atomic collision physics and the dynamics of electronic processes at surfaces and interfaces. He holds eight patents and is the author or co-author of three books. Tolk serves as faculty liaison for the Vanderbilt College Republicans. Every year he conducts performances of Handel's Messiah, a community event involving many Vanderbilt and Nashville musicians.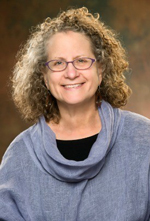 Weinberg is the executive director of the American Civil Liberties Union of Tennessee and also serves as their lobbyist. She is a founding member of Nashville for All of Us, which successfully organized the campaign to defeat the "English-only" ballot initiative in Nashville. She also is a founding member of Healthy and Free Tennessee, a statewide coalition focused on ensuring access to reproductive health care for women. She currently serves on the Board of Directors of Tennessee Coalition for Open Government, the Steering Committee of Our Muslim Neighbors, and the Advisory Board of the American Constitution Society–Nashville Chapter.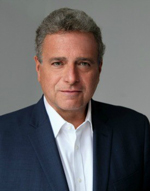 Seigenthaler is a former journalist and news anchor for NBC, MSNBC and Al Jazeera America who also has worked for Nashville television stations WKRN, Channel 2, and WSMV, Channel 4. In September, he joined the New York office of public relations firm Finn Partners as senior counsel. Seigenthaler grew up in Nashville, where his father was editor and publisher of The Tennessean before founding the First Amendment Center at Vanderbilt.
The panel discussion is part of Vanderbilt Libraries' Open Mind series, a new initiative to explore diverging viewpoints in a variety of ways.
"The Limits of Free Speech?" is co-sponsored by the Jean and Alexander Heard Library, Social Justice and Identity, Vanderbilt Divinity School, Vanderbilt College Democrats, Vanderbilt College Republicans, Vanderbilt Program Board Speakers Committee,Vanderbilt Political Review, Vanderbilt Multi-Partisan Student Coalition and Vanderbilt Student Government .
For more information, email Nancy Dwyer.