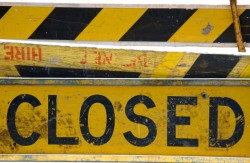 Construction near the Engineering and Science Building will close part of Highland Avenue beginning Monday, Oct. 10.
The Engineering and Science Building project includes the construction of a new bus stop and pull-off on the Highland Avenue side of the 25th Avenue Garage. Work on the bus stop and pull-off will start Oct. 10. During construction, traffic on Highland Avenue will be reduced to one lane at the construction site. Signalmen will be on site to assist with traffic flow.
This work is scheduled to be completed prior to Vanderbilt's Homecoming on Oct. 22.