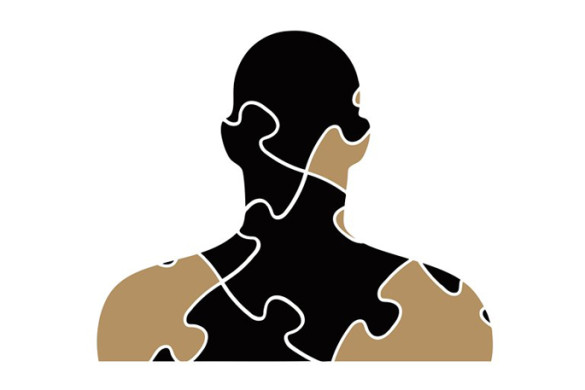 Work has begun at the new Center for Research on Men's Health at Vanderbilt University, a university-wide research center with a two-pronged mission to promote men's health and reduce health disparities.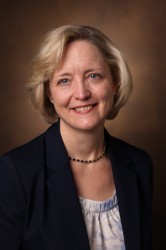 "This important new center resonates with the collaborative spirit that is powering change across the Vanderbilt campus," said Susan R. Wente, provost and vice chancellor for academic affairs. "Its outreach is already being felt by men participating in studies in Nashville, Miami and Flint, Michigan, and data from those experiences will go on to benefit men the world over.
"The center is a reflection of Vanderbilt's deep commitment to interdisciplinary collaboration and discovery as outlined in the university's Academic Strategic Plan."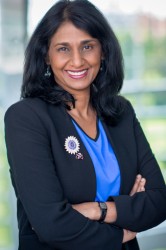 Padma Raghavan, vice provost for research, said "the center's focus on men's health represents an innovative and timely approach to human health studies and will no doubt drive Vanderbilt first-of-their-kind studies in this critical area."
The Vanderbilt Institute for Medicine and Public Health will host and provide collaborative support for the new center.
"Social, behavioral and environmental factors are important determinants of individual and population health and contribute significantly to disparities in health outcomes, including those by race and gender," said Robert S. Dittus, executive vice president for public health and health care for Vanderbilt University Medical Center and director of The Vanderbilt Institute for Medicine and Public Health.
The center, supported in part by a set of extramural grants, was conceived by Griffith to systematically examine and address the full range of determinants, including sex and gender, that affect men's health.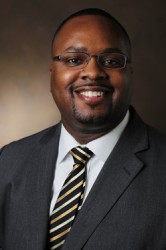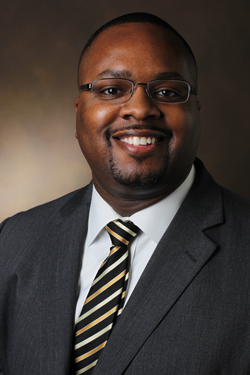 Men's lives tend to be shorter than women, noted center founder and director Derek Griffith,  an associate professor of medicine, health and society at Vanderbilt.
"For instance, men are more likely to take risks when they are young," said Marino Bruce, associate director for the center and research associate professor of medicine, health and society at Vanderbilt. "One of the leading causes of death for young males is accidents. They engage in risky behavior like fighting, not wearing seat belts, as well as riding motorcycles and scooters without a helmet.
"We're not looking for a single magic bullet to explain everything," Bruce said. "We have found that small differences, when you add them up, can have major implications for health outcomes and disparities. You see gender differences in rates of chronic disease emerge in middle age, but you also see men have higher rates of certain health issues at younger ages including violence, accidental deaths and suicides."
The center's first projects focus on African American and Latino males.
"We started with African-American men because unfortunately their rates of poor health tend to be highest in a lot of areas," Griffith said. "But we certainly see a need to do more work in the health of white males, particularly white males who have less than a high school education.
"Their profiles are really declining," Griffith said of white males. "The rates of suicide are going up and substance abuse is really getting worse at the same time as the life expectancy and health of everybody else in the United States continues to rise."
The first study has been dubbed Mighty Men. Financed by a $1.6 million grant from the American Cancer Society, it's a faith-based weight loss intervention program for middle-aged and older African American men. It is funded by the American Cancer Society because of the prevalence of colorectal cancer in overweight black men, and is taking place in Nashville and Flint, Michigan.
"It's going to be the first study attempting to individually tailor healthier eating and physical education messages to men based on their individual characteristics and preferences, identities and so forth," Griffith said. "We'll see if getting information from them and using it to provide individual- and group-specific feedback is more effective than giving the same messages and materials to everyone."
In addition, the center has joined forces with the University of Miami and Meharry Medical College for one initiative, The Vanderbilt-Miami-Meharry Center of Excellence in Precision Medicine and Population Health, funded by an $11.6 million grant from the National Institutes of Health. As part of that project, Griffith will lead a weight-loss study for African-American and Latino men in Nashville and Miami, respectively.
Other studies are in various stages of development, often in collaboration with researchers from departments within Vanderbilt University and Vanderbilt University Medical Center and faculty from other universities. Among the projects are two relating to obesity in African-American men, one examining the relationship between social adversity, toxic stress response and disparities in kidney damage among black and white adolescents, one on cardiometabolic disease in middle-aged Hispanic men and an effort to develop a smartphone application to help African-American men maintain a physically active lifestyle.
The Center for the Study of Men's Health is leading the effort to put together the Tennessee Men's Health Report Card, to be released in June of 2017.
"We haven't done a good job of understanding all the factors that influence men's health and really thought about it from a sophisticated perspective," Griffith said. "We haven't looked at the some of the assets associated with maleness and masculinity – trying to be a provider, trying to be successful at work and all of those things.
"How men are navigating the stress of trying to fulfill valued roles in their families and communities are factors that influence health that we haven't really considered."