Have you noticed an increase of construction workers and equipment as well as detoured roads and walkways as you make your way across campus this summer?
With many students and faculty away, summer has always been an ideal time to make headway on major construction projects that will transform and improve Vanderbilt's campus. Some projects underway this summer, such as College Halls at Vanderbilt Barnard, are long-term, while others will be completed in time for the start of the fall semester.
Engineering and Science Building
An interdisciplinary research building for the School of Engineering and the sciences is nearing completion. Partial move-in is scheduled for mid-August. Laboratories are still being worked on and are scheduled to be completed later this year.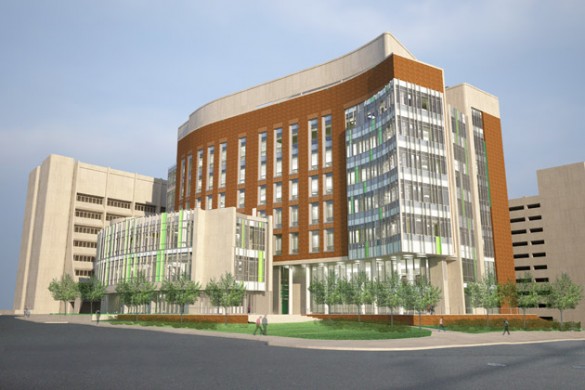 College Halls at Vanderbilt Barnard/utility improvements
This project calls for the replacement of the existing Vanderbilt and Barnard residence halls with a new residential college housing 340 students. The underground utility work is underway, as is the demolition of the existing buildings. Substantial completion is scheduled for May 2018.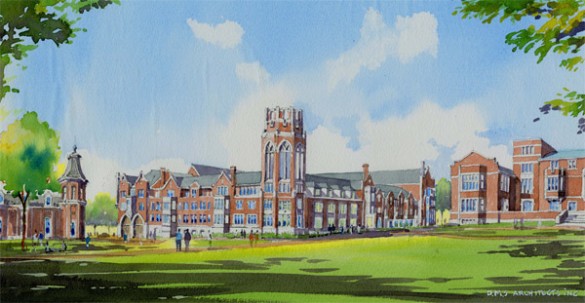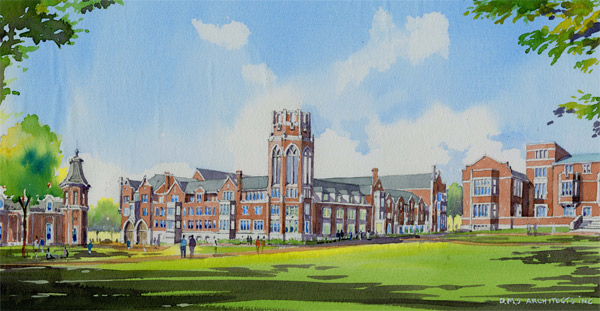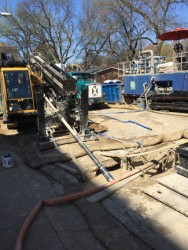 Powerhouse-chilled water expansion
An infrastructure project that extends powerhouse-chilled water to Olin Hall and the new Engineering and Science Building is nearing completion. The method of underground horizontal directional drilling (HDD)—rather than the open trenching method—is being used to place the pipe in the ground. This project is scheduled to be complete by mid-August.
Alumni Hall/Graduate School
This project adds several offices and administration areas to two rooms in Alumni Hall. The work on this project, located on the basement and ground-floor levels, is scheduled to be substantially complete by mid-August.
Buttrick Hall third floor renovations
Work on this summer project includes renovating the third floor into private offices and a digital humanities lab. Also included is the reconfiguration of the fourth-floor graduate student study carrel area. This project is due for substantial completion by mid-August.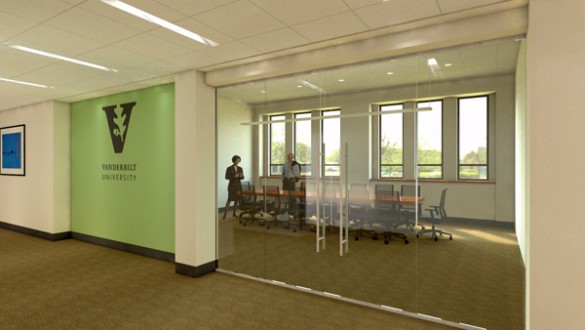 Hawkins Field baseball renovation and expansion
Vanderbilt baseball's existing batting cages and weight room are being renovated. This work also includes new offices at Memorial Gym that are currently underway. The needed changes are slated to be substantially complete by February 2017.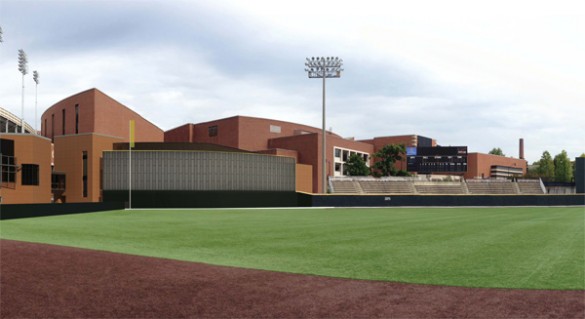 Hill Data Center hardening
The Hill Data Center will undertake electrical and mechanical service upgrades to "harden" their backup and redundancy capabilities. This work is currently being performed and is scheduled to be substantially complete by March 2017.