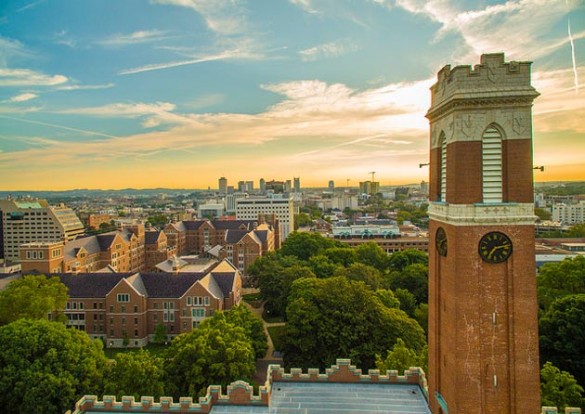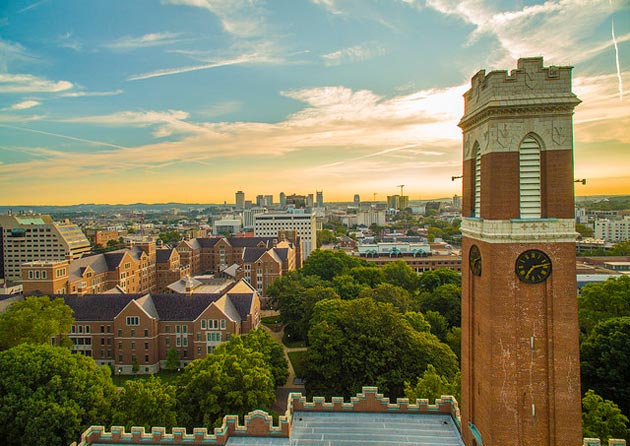 Chancellor Nicholas S. Zeppos today announced that the university will raise its starting wage to $12.50 an hour and will increase its PTO plan for qualified employees, including adding the day after Thanksgiving and more than a weeklong winter break as holidays.
The changes will take effect Oct. 1, 2016.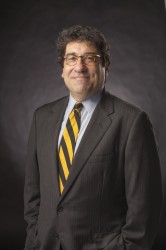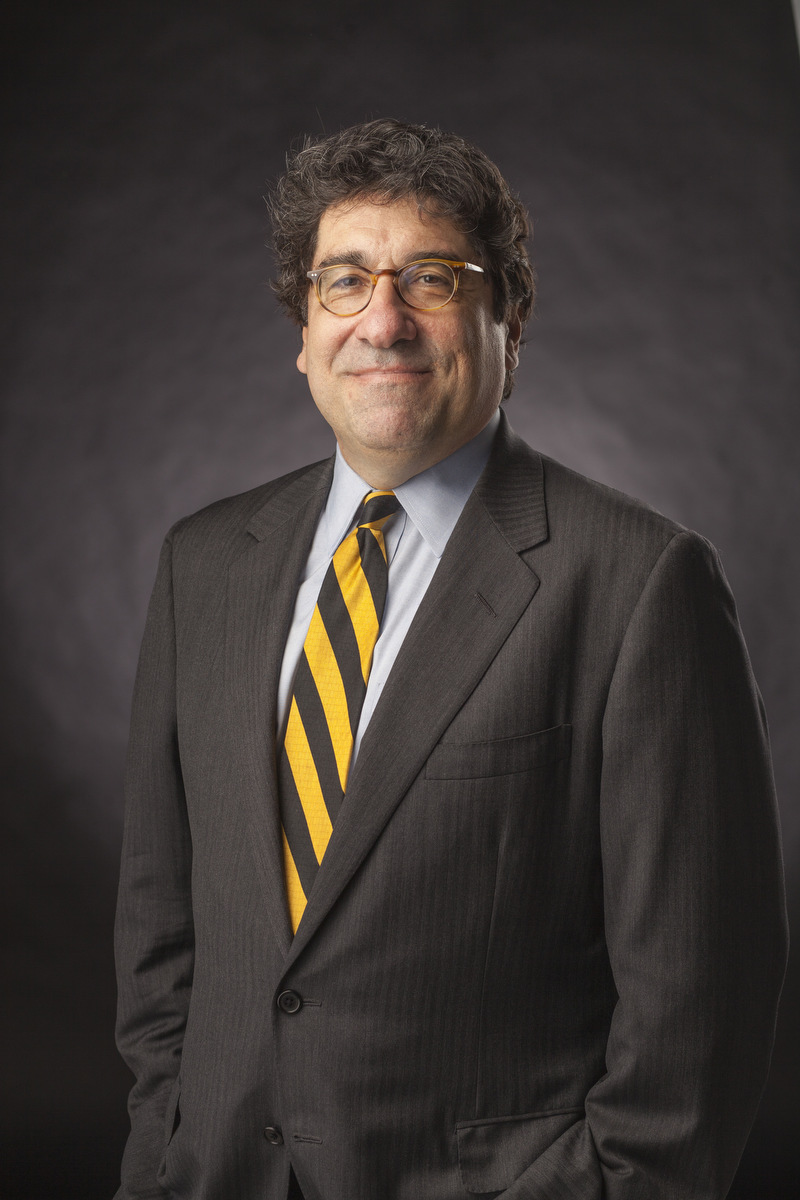 "Vanderbilt is a special place. It was founded on excellence – a foundation that continues to be supported today by the people who work here," Zeppos said. "We are a world-renowned university because of the innovation, work ethic and collegiality of our campus community. Investing in the staff who bring skill, drive and commitment to campus day after day is critical and bodes well for our current and future ability to attract and retain the very best."
Zeppos said that these compensation improvements for campus staff, following the April transition of the university and Vanderbilt University Medical Center into two distinct financial and legal entities, are a benefit of the university's ability to focus fully on its academic mission. "These changes will be transformational to the university and to the people who make their careers here," he said.
The $12.50 hourly increase will apply to regular, full-time, hourly, nonunion employees, whose current starting rate is $10.88. The changes to the starting wage and PTO will not immediately impact employees covered by a union contract; possible expansion of wage rates and PTO for union employees would need to be considered during contract negotiations.
Zeppos worked with Vice Chancellor for Administration Eric Kopstain and Associate Vice Chancellor and Chief Human Resources Officer Barb Carroll to identify opportunities to provide a wage that reflects the booming Nashville market and also to give staff the opportunity to benefit from the unique characteristics of an academic calendar.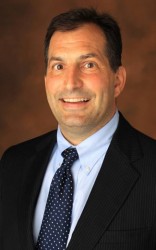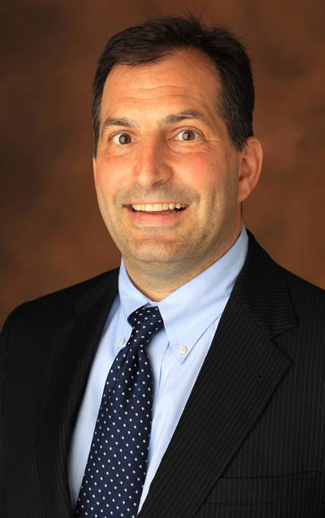 "The academic year has a challenging rhythm, and our work is intense from the time leading up to the start of the fall semester until things wind down in mid-December. This winter break period will allow all of us the opportunity to benefit from the academic cycle, to recharge and reset before coming back to campus in January," Kopstain said. "Of course, the campus never completely closes. There are always some work activities that must occur even when classes are not in session. In fact, the winter break time is a busy time for several departments on campus, so employees who work in those areas will receive alternate holiday time off."
With the current PTO plan, employees accrue between 24-34 days a year depending on their length of service, and holidays must be taken from that bank of days. Under the enhanced PTO plan, qualified employees can accrue between 20 and 28 days a year, based on their status and years of service, and also will receive separately 12 paid holidays, for a total of 32-40 days off a year.
The university paid holidays will be: New Year's Day, Memorial Day, Independence Day, Labor Day, Thanksgiving, the day after Thanksgiving, and six days for winter break (not counting New Year's Day).
The six-day winter break for 2016 will run from Friday, Dec. 23, through Friday, Dec. 30, followed by the New Year's Day holiday, which will be recognized on Monday, Jan. 2, 2017. The university will return to full operating status on Tuesday, Jan. 3, 2017.
Each year, Zeppos has set aside up to two chancellor-declared administrative closure days, to be used in cases of severely inclement weather, so employees will not have to use their own leave for days when classes are canceled and the campus needs time to clear roadways and sidewalks.
"Our employees' safety is paramount," Zeppos said. "These days will give them the peace of mind in knowing they can make a safe choice on days when weather may make travel hazardous without sacrificing their PTO."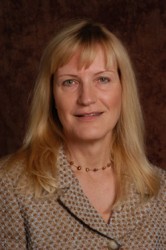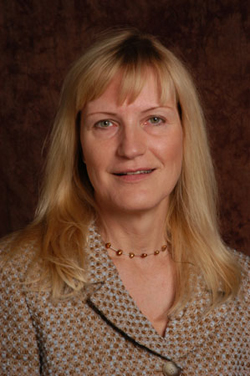 Carroll, who joined Vanderbilt University in January 2016, has spent her first several months on campus making the rounds through divisions and departments, listening to senior leaders, managers, faculty and staff to get feedback about HR policies and practices. "Two things I heard about from both managers and employees were our starting wages and the PTO program," she said.
Managers told her that with the booming Nashville economy, it has become increasingly difficult to recruit and retain entry-level workers. "Nashville has become a thriving service-industry town, and there is considerable competition to hire the best staff," she said. "We researched the market, and we believe a $12.50 starting wage communicates the value we place on our staff and puts us in a stronger position in the market as an attractive employer for current and prospective employees. Our review of the labor market for many campus positions is ongoing, but adjusting the starting wage was something the chancellor wanted to do right away."
In developing the details to the PTO enhancements, Carroll and her team benchmarked peer universities and recognized a real justification to improve the Vanderbilt plan, both in pulling holidays out of the PTO bucket and increasing the number of paid holidays. "As it happens, the University Staff Advisory Council has just proposed a very similar set of PTO suggestions that Chancellor Zeppos and his leadership team had been discussing, and he directed us to make these substantive improvements quickly. I know it will be a great boost to morale for staff," Carroll said.
"It's still a PTO plan, in that staff will still have a bucket of paid time off to use as they see fit. But the bucket will be bigger. We'll keep the same limits on the amount of PTO that can be accrued and carried over. That's because the PTO program is offered so that people will actually take time off to rest, take a break and recharge. PTO is really meant to be used—to help us all maintain some work-life balance in this era where work can become nonstop if we let it."
Watch MyVU in the coming weeks for further information on the starting wage and PTO changes.