Media Inquiries
Latest Stories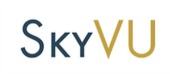 A new website has been launched for SkyVU, the cloud-based system that will replace current e-business services and provide a modern, synchronized environment to allow university faculty and staff to spend less time on paperwork and more time on efforts that contribute to the university's mission. The new website features information about SkyVU's mission, guiding principles, training and frequently asked questions. Information will continue to be added to the site as the project evolves through go-live in July 2017.
SkyVU, an Oracle-based solution, uses the same type of intuitive user interface and seamless functionality that faculty and staff expect and are accustomed to from their other work and experiences online.
A team of staff led by Nicole Oeser, director of enterprise service delivery, dedicated to the SkyVU project launched the website and will assemble work groups with representatives from across the university to develop the plans and processes necessary to transition from existing systems to the new environment.
The SkyVU steering committee members are: Provost and Vice Chancellor of Academic Affairs Susan R. Wente, Vice Chancellors Eric Kopstain, John Lutz and Brett Sweet; Associate Vice Chancellor and Chief Human Resources Officer Barb Carroll; and Associate Vice Chancellor for Internal Audit and Institutional Risk Management Dennis Johnson.
The website was built and is supported by University Web Communications.
For more information, email skyvu@vanderbilt.edu.