Media Inquiries
Latest Stories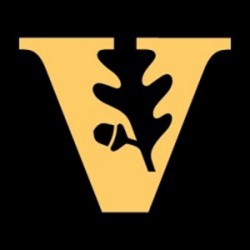 Vanderbilt University has decided to expand its popular dependent tuition assistance policy to include students with intellectual disabilities. The benefit will extend for the fall 2016 semester to dependents of faculty and staff employed by Vanderbilt University who have dependents with intellectual disabilities to cover qualified comprehensive transition programs (CTPs), such as the Next Steps program.
"With our Next Steps program, Vanderbilt has been a leader in establishing post-secondary programs for students with intellectual disabilities, and now our faculty and staff can take advantage of our benefit when their children attend programs like these," said Susan R. Wente, provost and vice chancellor for academic affairs. "This addition reflects Vanderbilt University's commitment to diversity, equality and inclusion and sets us apart as an institution and an employer."
The benefit currently helps faculty and staff with at least five years of eligible service pay a significant portion of tuition costs for dependents pursuing their first undergraduate degree at an accredited institution.
"We always want to offer a benefits package that helps recruit and retain the best faculty and staff possible for Vanderbilt, and this change reflects that," said Eric Kopstain, vice chancellor for administration. "This expansion is a great example of partnership among the administration, the Faculty Senate, and our faculty and staff members."
The same processes and guidelines that apply to the general dependent undergraduate tuition benefit program will be extended to include approved CTP programs. To qualify as a CTP as defined under the Higher Education Opportunity Act of 2008, programs must offer a rigorous, structured curriculum including regular enrollment in courses with nondisabled students along with internships or work training; be offered by a college or career school; and be approved by the U.S. Department of Education. Students attending CTPs also are eligible for federal financial aid to help pay the cost of attendance.
The broadening of the popular tuition benefit started with an email. Sociology professor Katharine Donato was looking for programs that her daughter, who has autism, could attend after high school. She found a program that suited her daughter's needs, but the cost was prohibitive. "I was trying to think about what was possible," she said. "I wrote an email to the Faculty Senate asking if Vanderbilt would be willing to think about changing the (dependent tuition) plan."
Donato's September 2014 email to the Faculty Senate led to a meeting. Donato then recruited a few more faculty and staff to her cause. Donato connected with Vanessa Beasley, dean of The Martha Rivers Ingram Commons, and Dawn Turton, senior assistant provost for faculty and strategic affairs, both of whom have children with intellectual disabilities.
Beasley says she is heartened by the change. "Vanderbilt is a leader in special education – we research it, we specialize in it, and the Vanderbilt Kennedy Center is recognized as a national leader in intellectual disability research, service and training," she said. "We have this wonderful Next Steps program, but our policies didn't support Vanderbilt families using it."
Beasley notes that the lack of public or private post-secondary education options for people with disabilities, especially in the state of Tennessee, makes it harder for faculty and staff in these families to stay in Tennessee. "You have to consider what's best for your child," she said. "This benefit change will be a recruitment and retention tool for faculty and staff."
Turton, who sits on the steering committee for Next Steps, was discussing CTPs and the dependent tuition benefit with Elise McMillan, co-director of the Vanderbilt Kennedy Center for Excellence in Developmental Disabilities.
McMillan was the founding faculty director of Next Steps along with Robert Hodapp, a special education professor. Next Steps was developed by the Vanderbilt Kennedy Center and is now part of Peabody College. McMillian suggested Turton get involved with the nascent movement at the Faculty Senate.
Turton had helped with Next Step's application to qualify for federal student financial aid and has advised programs across the country in the application process. She lent her expertise in accreditation and state and federal regulation to the effort to expand the tuition benefit.
Both Turton and McMillan point to the tangible success of Next Steps. Last fall, Next Steps was awarded a five-year, $1.93 million grant from the Department of Education to expand from a two-year certification nonresidential program to a four-year residential program.
"There are amazing outcomes at Next Steps when compared to national employment rates for people with intellectual and developmental disabilities, which are traditionally very low," McMillan said. "Our Next Steps program has such wonderful peer supports, including the Ambassadores, and works closely with employers. We're connecting the undergraduate career center with Next Steps to help our students work on interviewing skills."
"This idea (to expand the tuition benefit) dovetailed nicely into my day job at Vanderbilt and is part of something that I'm passionate about," Turton said. "My daughter is in middle school, and what we are going to do after high school is already a big question. These CTPs are vitally important."
Once the proposal put forth by Donato, Beasley and Turton was endorsed by the Faculty Senate, the trio met with Kopstain, Barb Carroll, Vanderbilt University associate vice chancellor and chief human resources officer, and other university representatives. The proposal was incorporated in Vanderbilt's annual resource allocation process, where it was analyzed to determine the financial impact to the institution's fringe benefits expenses and to validate from a taxation perspective that CTPs can be treated in the same manner as other undergraduate programs included in the dependent tuition benefit program. Those investigations came back favorably, and the policy's expansion was included in the budget for the 2016-17 fiscal year.
"It is really remarkable that Vanderbilt is doing this," Donato said. "When I first wrote that email, I never thought anything would come of it. I just wanted to open the conversation. And look, now faculty and staff who have special needs children who are appropriate for these kinds of programs will be able to use that benefit. It points to Vanderbilt's desire to be inclusive. This is huge."
If you have questions about the policy, please call the Employee Service Center at (615) 343-HRVU (3-4788).