Graduate fellows in teaching and learning programs to present May 18
Apr. 29, 2016, 4:51 PM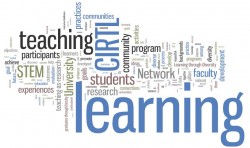 Several programs at Vanderbilt University help graduate students address questions of teaching and learning within their disciplines. An event featuring oral presentations by current fellows of these programs, along with a poster session, is scheduled for Wednesday, May 18, from 11:30 a.m. to 1 p.m. in the Library Community Room of the Central Library.
Participating graduate students include those from the Blended & Online Learning Design (BOLD) Fellows program, sponsored by the Center for Teaching and the Center for the Integration of Research, Teaching and Learning (CIRTL), which focuses on creating and assessing online instructional approaches for use in a Vanderbilt course; Teaching as Research (TAR), a flagship CIRTL program; and the Vanderbilt Institute for Digital Learning (VIDL) Fellows program, which focuses on exploring digital pedagogies for use outside and inside formal course structures.
For more information contact Cynthia Brame at the Center for Teaching.