Media Inquiries
Latest Stories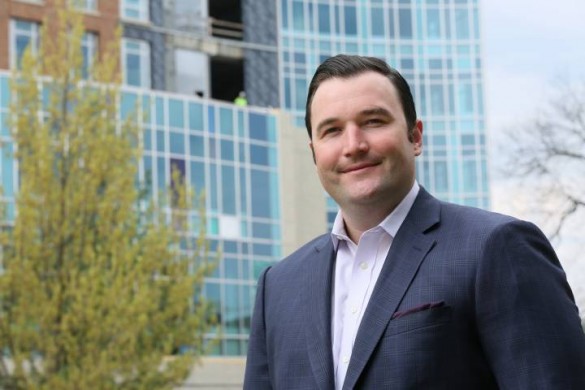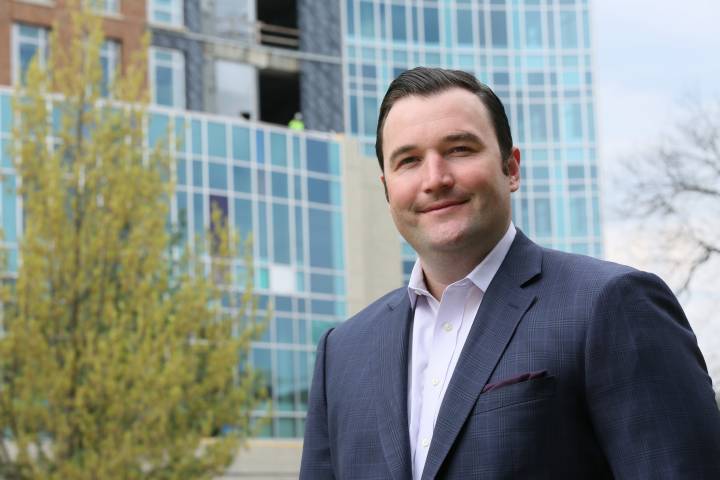 A startup veteran and investor whose ventures range from retail to manufacturing joined Vanderbilt University this spring as the inaugural executive director of the newly created Innovation Center.
Robert Grajewski, formerly the president of Edison Nation Medical, a health care innovation incubator, and co-founder of Heritage Handcrafted and PRO-Techs Antimicrobial, both in Charlotte, North Carolina, joined Vanderbilt as the Evans Family Executive Director of the Innovation Center on April 1.
The Innovation Center, set to open late summer, will support a maker culture that encourages innovation and creativity and bolsters implementation of the four intersecting themes that make up the university's Academic Strategic Plan: offering students a rich intellectual community and immersive experiences; investing in multi- and interdisciplinary programs; building programs that offer innovative, effective solutions to pressing health and health care problems; and transforming education models through technology and research.
"[lquote]The Innovation Center will be a key resource in supporting immersive experiences for students and interdisciplinary projects for faculty[/lquote]," Provost and Vice Chancellor for Academic Affairs Susan R. Wente said. "It will allow them to work alongside their peers to develop and test ideas, supported by mentoring from other faculty, alumni, corporate partners and the local business community."
Grajewski said the opportunity to help build the Innovation Center from the ground up drew him into academia. "The Innovation Center, to me, is both a startup and a catalyst. It's a way to connect all the schools and colleges with interdisciplinary projects, immersion and experiences," he said. "It's a very exciting and incredible opportunity, one that rarely comes about, especially within a prestigious university with such a motivated faculty and student body. This is a great time to be at Vanderbilt."
Grajewski—who holds an MBA from the University of Pennsylvania's Wharton School, a master of public administration from Harvard University's Kennedy School of Government, and a bachelor's from Harvard—sees the Innovation Center's mission as both broad and deep.
"Innovation isn't just starting companies and inventing things. It's the creation of a new way of thinking or systematic approach. It can be a framework that can be applied to art, education, health care, research," he said. "We want people to leave their safe harbors and move into this ocean of real experience. We'll have a system that protects them as they try new things and explore new opportunities."
Grajewski hopes the Innovation Center will become both the epicenter for innovation and entrepreneurism on campus and for the city of Nashville.
"I see the center as the compass for the campus—to identify, inspire and motivate innovation through interdisciplinary collaborations, improved communication, and partnerships both internally and externally—as well as seminars, business plans and hackathons," he said. "From a community standpoint, I see the center as the front gate for those who want to liaise with the university. We're the catalyst for the community."
For more information about the Innovation Center, and to sign up to be part of its global mentor network, visit www.vu.edu/ic.