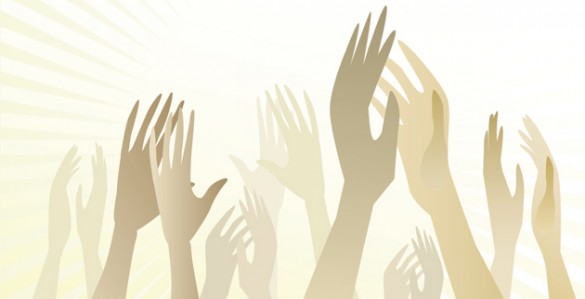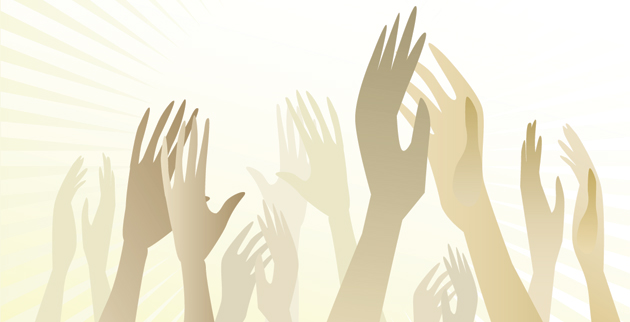 Mark Abkowitz, professor of civil and environmental engineering and director of the Vanderbilt Center for Environmental Management Studies, has received the Charles H. Hochman Lifetime Achievement Award from the Transportation Research Board of the National Academies.
Douglas Adams, Daniel F. Flowers Professor, Distinguished Professor of Civil and Environmental Engineering and chair of the department, has received the 2016 B.J. Lazan Award from the Society for Experimental Mechanics. Adams is being recognized for pioneering structural health monitoring technology built on nonlinear dynamic principles that aims to improve the safety of lightweight aircraft.
Bruce Barry, Brownlee O. Currey, Jr., Professor of Management and professor of sociology, has been named editor in chief of Business Ethics Quarterly. Barry will serve a five-year term beginning in August 2016. His position as editor in chief includes an appointment to the executive board of the Society for Business Ethics for the same length of time. Barry has been a member of the society for more than 10 years, a member of the editorial board of BEQ since 2006, and an associate editor for BEQ since 2009.
Anjali Forber-Pratt, assistant professor of human and organizational development, attended the recent White House reception welcoming Canadian Prime Minister Justin Trudeau. Forber-Pratt is a 2013 White House Champion of Change and is involved in ensuring that the voices of persons with disabilities are heard throughout the federal government.
Terry Maroney, professor of law and professor of medicine, health and society, has been selected for the 2016-17 class of academic fellows at Stanford University's Center for Advanced Study in the Behavioral Sciences, a preeminent residential program that brings together scholars from a diverse range of disciplines "to confront the problems of the day" in a collaborative setting. Maroney will be in residence at Stanford during the 2016-17 academic year as one of 38 fellows and one of only three representing the field of law.
Douglas Shadle, assistant professor of musicology, received the Society for American Music Irving Lowens Article Award for "How Santa Claus Became a Slave Driver: The Work of Print Culture in a Nineteenth-Century Musical Controversy" (Journal of the Society for American Music, 2014). Given annually to a single article, the Lowens Award recognizes scholarship that "makes an outstanding contribution to the study of American music." Shadle's article previously won an ASCAP Deems Taylor/Virgil Thomson Award for "outstanding print coverage of music."
Chris Slobogin, Milton R. Underwood Chair in Law and professor of psychiatry, has received the 2016 Distinguished Contribution to Law and Psychology Award from the American Psychology-Law Society and the 2016 Distinguished Contribution to Forensic Psychology Award from the American Board of Forensic Psychology. Slobogin is one of only five law professors or lawyers to receive either of these awards, both of which honor individuals for their contributions to the field of psychology and law. No law professor or lawyer has received both awards, nor has anyone received both awards in the same year.
John Wilson, assistant professor of chemical and biomolecular engineering, has been named an 'A' Award recipient by the Alex's Lemonade Stand Foundation for developing a new class of therapeutic to "retrain" the immune system against neuroblastoma. Wilson is one of three investigators nationwide to win a three-year, $450,000 grant selected by the foundation for work in pediatric oncology.
Karl Zelik, assistant professor of mechanical engineering, is one of three National Institutes of Health K12 Career Development Award recipients for 2016. Zelik and his fellow recipients, all early-stage engineering investigators selected because their work has the potential for translational impact, will participate in the Interdisciplinary Rehabilitation Engineering Program, be mentored by senior clinical scientists in rehabilitation, and receive $250,000 over two years.
Vanderbilt University has won seven Telly Awards for documentaries produced for Peabody College of education and human development.
"A High School Turnaround," produced by Peabody College for the Tennessee Department of Education, documented efforts by school principals to renew a troubled Nashville high school. It was honored with a Bronze Award for editing.
"Saving Lives" and the Safe and Supportive School initiative at Peabody College received Bronze awards for copywriting and editing.
"Creating Hope: A History of the Vanderbilt Kennedy Center," produced in conjunction with the 50th anniversary of the Vanderbilt Kennedy Center, received Bronze awards for online documentary, education video, copywriting and editing.
The three videos were written and produced by screenwriter Jack Isenhour and Vanderbilt media content producer Lyle Jackson. Founded in 1979, the Telly Awards honor outstanding local, regional and cable TV commercials and programs, video and film productions, and Web commercials, videos and films.