Fossils at the Fort is March 19
by
David Salisbury
Mar. 10, 2016, 1:10 PM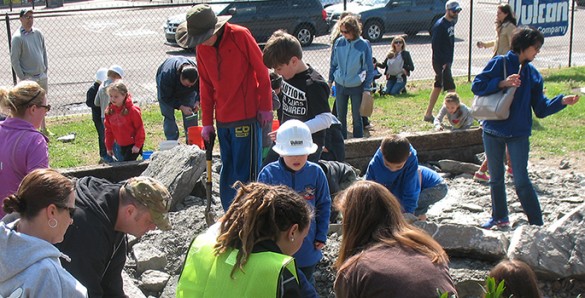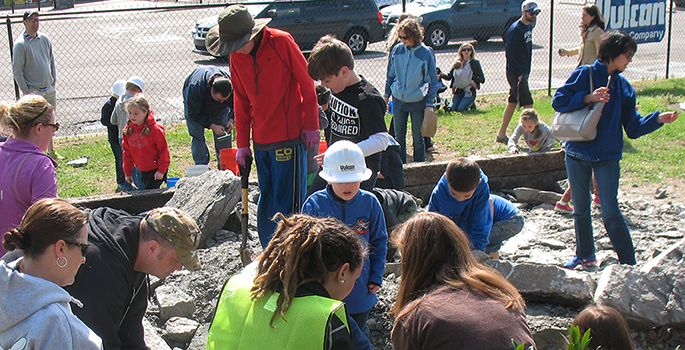 Fossils at the Fort is happening on Saturday March 19, 2016 from 10 a.m. to 2 p.m. at Fort Negley Visitors Center and Park. The event is free and will take place rain or shine.
Vanderbilt's Department of Earth and Environmental Sciences is partnering with Fort Negley Park, Metro Parks and Recreation and Vulcan Materials Company to provide opportunities to journey into Middle Tennessee's astonishing ancient past.
Bring your fossils for fossil identification
Plot and identify major events on a giant timeline
Discover and take home 400 million year old fossils from the collection site donated by Vulcan Materials Company
Enjoy student-led presentations and tours reconstructing Tennessee's ancient past and more (including learning about dinosaurs preserved fighting, saber-toothed cats, frozen mammoths, bog people, etc.)
"This event is a fun opportunity for students to share their passion with the public, engaging members of the community in a love for finding fossils and understanding our ancient past," said Larisa DeSantis, assistant professor of earth and environmental sciences, who teaches Vanderbilt's Life through Time course.
DeSantis is excited to help continue the event, initially developed by Professor Emeritus Molly Miller four years ago.
"Regardless of age, kids and adults always enjoy finding fossils – the thrill of discovery can't be beat!" said DeSantis.
Guests are encouraged to bring a picnic lunch; a food truck will also be on site.
For additional information contact Krista Castillo, Museum Coordinator, Fort Negley Visitors Center and Park 615-862-8470.