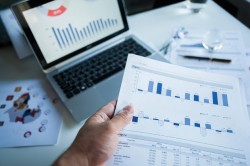 Come to the ERP system project launch at 4 p.m. Tuesday, March 15, in Sarratt Cinema to learn about the executive steering committee's vision for the Enterprise Resource Planning (ERP) project and its impact on Vanderbilt University's future. This committee includes vice chancellors Eric Kopstain, John Lutz and Brett Sweet; Provost and Vice Chancellor of Academic Affairs Susan Wente; Associate Vice Chancellor and Chief Human Resources Officer Barb Carroll; and Associate Vice Chancellor for Internal Audit and Institutional Risk Management Dennis Johnson.
The Board of Trust in November 2015 approved the project to replace the university's financial, administrative and research support systems. This project will transform Vanderbilt's administrative processes and the underlying technology across financial, administrative and research support organizations by making each less complicated and more efficient while consolidating system applications and mitigating risk.
Because of this project, the institution will be able to provide more robust services to the Vanderbilt community. With the coming separation of the Medical Center from the university, Vanderbilt has an unprecedented opportunity to invest in university-specific systems and processes that promote institutional goals outlined in the Academic Strategic Plan.
For more information, contact Kara Sundar at kara.sundar@vanderbilt.edu.