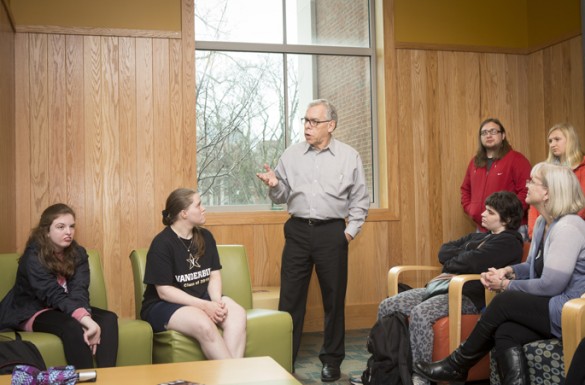 The students of Next Steps at Vanderbilt are this year's recipient of the Perry Wallace Courage Award. A trophy is presented annually by Vanderbilt Athletics to a group or individual on campus exemplifying the courage and fortitude of Perry Wallace, the first black scholarship athlete in the SEC.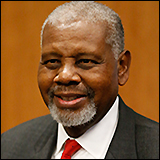 Wallace played basketball at Vanderbilt from 1967 to 1970, weathering racism and taunts from opposing players. He graduated from Vanderbilt with a bachelor's degree in engineering and went on to earn a law degree from Columbia University.
"It took a lot of courage and strength for Perry to get out there on the court in those days, when some people thought he didn't belong because of the color of his skin," Vanderbilt's Associate Athletics Director Rod Williamson told Next Steps students and staff on March 2. "Perry was called names and treated like he wasn't good enough. But he persisted, and he accomplished things that just a few years prior wouldn't have seemed possible.
"When the committee was discussing who should receive the Perry Wallace Courage Award this year, it was unanimous that it should go to Next Steps. They are breaking down barriers and persevering against obstacles, and for that we want to honor them with this award," Williamson said. Next Steps Director Tammy Day joined the students in receiving the award.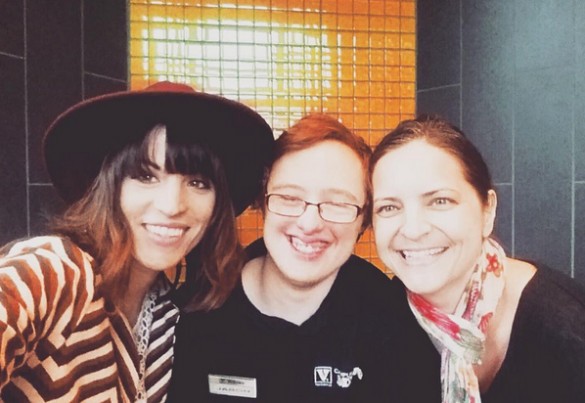 On hand for the celebration were two visitors who are behind-the-scenes supporters of Next Steps: Ruby's Rainbow founder Liz Plachta of Austin, Texas, and author and blogger Kelle Hampton, of Naples, Florida.
Both women have young daughters with Down syndrome and have quickly become national figures in Down syndrome advocacy.
Hampton's memoir Bloom, which shares the birth story of her daughter Nella, earned a slot on the New York Times best-seller list, and her blog attracts readers in the millions. Partnering with Hampton, Plachta's foundation, Ruby's Rainbow, has raised more than $180,000 for young people with Down syndrome to attend post-secondary certification programs.
During their visit to Nashville, Plachta and Hampton met current Next Steps student and Ruby's Rainbow scholarship recipient Jason Van Wulven for the first time in person. They had previously only communicated with Van Wulven via phone and Skype.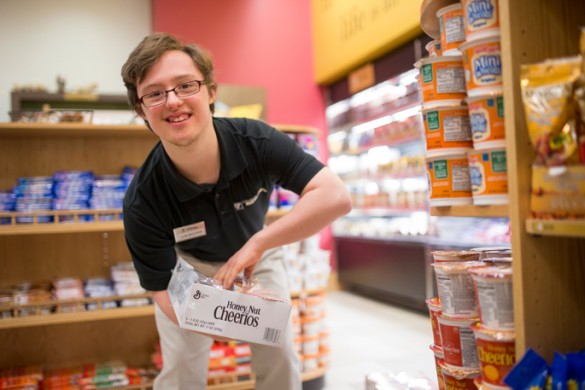 "I'm thankful for Ruby's Rainbow; it has been good being here," Van Wulven said. Constantly upbeat with a contagious smile, he is an avid hockey fan who enjoys cooking and is interested in the food service industry. When asked what he wants for his future, he says, "To pay my own bills."
Van Wulven is taking a class on oceanography and has an internship at Common Grounds market at The Commons Center. He receives tutoring and mentoring from Vanderbilt students designated as Next Steps "Ambassadores."
His dream job? "Working at Bridgestone Arena, definitely," he said.
"Jason is working hard to achieve independence and follow his dreams," Plachta said. "Dreams look different for us all, and I am sure one day (my daughter) Ruby will have her own aspirations and dreams. I see through these programs the impact (they are) having, not only on the future of the Jasons and the Rubys of the world, but the people they surround and wrap their light around."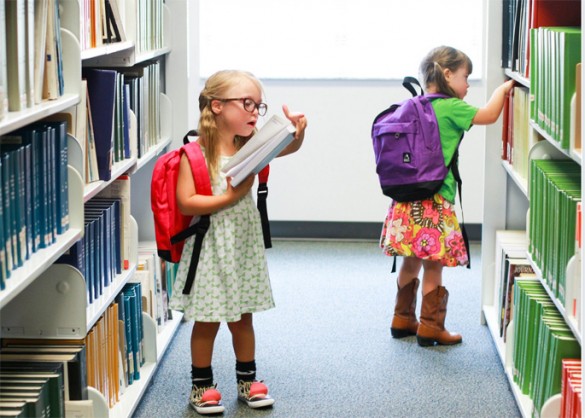 Plachta and Hampton also spent a day shadowing former Ruby's Rainbow scholarship recipient and Next Steps graduate Matt Moore. They joined him for breakfast and a guitar lesson before he headed to his job at Best Buy.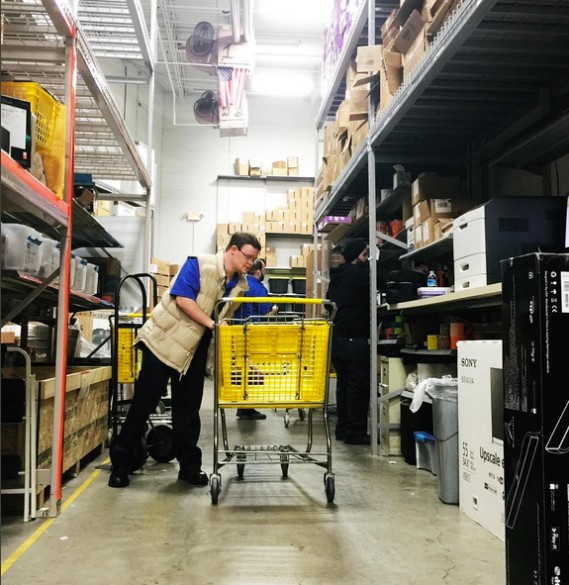 "Everyone—disability or not—wants to contribute, to feel valued for their work and talents," Hampton added. "Having a child with an intellectual disability and being given opportunities to meet so many more, I'm continually humbled by how much I have to learn."
Plachta and Hampton also met with investigators at the Vanderbilt Kennedy Center, including special education researcher Robert Hodapp.
They toured the Susan Gray School and went out for an evening of dinner, live music and dancing with the Next Steps students.
Watch a video of Plachta and Hampton's Vanderbilt Visit.

Founded in 2009, Next Steps is the first post-secondary education program for young people with intellectual disabilities founded in the state of Tennessee. Housed at Vanderbilt's Peabody College of education and human development in the Department of Special Education, Next Steps is currently a two-year nonresidential certification program.
In November 2015 it was announced that Next Steps had earned a $1.93 million grant from the U.S. Department of Education's Office of Post-secondary Education to expand the program. Organizers are working to transition the program from two years to four and add residential options and more students.
Learn more about Next Steps at Vanderbilt.
Meet Ruby (Jason Van Wulven is featured at 7:19).