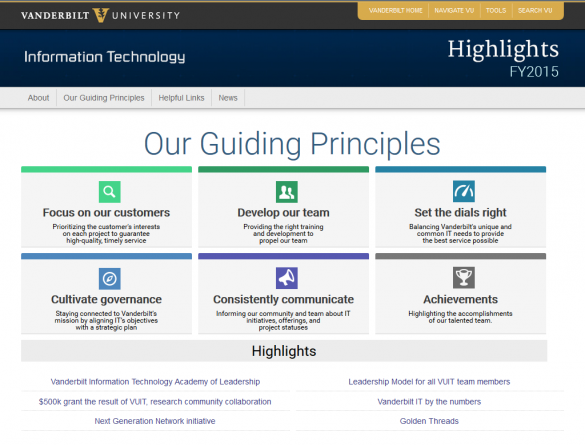 The kickoff of the Next Generation Network, classroom technology upgrades, Vanderbilt Information Technology Academy of Leadership, the Tech Hub, and the first-ever VUIT satisfaction survey findings are a few examples of the highlights Vanderbilt IT is showcasing in a new website. The new Highlights FY2015 site captures major projects and initiatives from July 1, 2014, to June 30, 2015.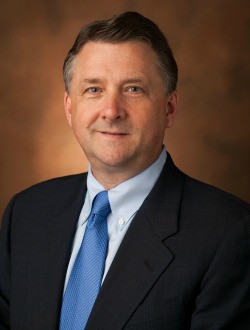 "Our team is fully committed to serving Vanderbilt students, faculty and staff, and we are excited to produce an easily navigable site detailing key initiatives for not only FY2015 but also for fiscal years to come," said John Lutz, vice chancellor for information technology. "Hopefully, the community will understand a little more about our principles and what we stand for: Vanderbilt's mission, our customers and our teams."
The projects are organized by VUIT's guiding principles:
Focus on our customers
Develop our team
Set the dials right
Cultivate governance
Consistently communicate
For more information about the site and its projects, contact Leslie Schichtel Buchanan.