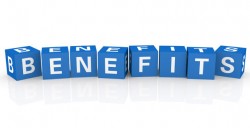 Are you using an earlier version of Internet Explorer? On Feb. 1, employees using versions of Internet Explorer older than version 10 will see a message on the My VU Benefits login page stating your Internet Explorer version is not supported and you will be unable to access the website. You can continue to view the website on Internet Explorer versions 10 or 11, as well as Google Chrome and Mozilla Firefox.
This change is being made to maintain security, support and functionality of the My VU Benefits website. Take notice of which version you are currently using to ensure access to the My VU Benefits website.
To determine which version of Internet Explorer you are using, look for a gear or a question mark in the top right corner of your browser and click on "About Internet Explorer."
If you have additional questions or need help installing Chrome or Firefox, contact the Help Desk.