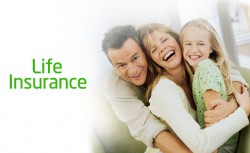 Open Enrollment for 2016 benefits may be over, but you can change your supplemental life insurance coverage anytime.
As you may know, MetLife administers Vanderbilt's life insurance plan. If you are fully benefits-eligible, Vanderbilt pays for basic life insurance equal to your annual base benefits rate. You can find this by logging in to C2HR and clicking on the "Job Information" tab. For most employees, the annual base benefits rate is your annual salary.
You can purchase supplemental coverage of one, two or three times your salary. The maximum coverage, including the basic life coverage Vanderbilt pays for, is capped at $500,000 unless you are approved for additional coverage by MetLife. Total coverage is limited to $1 million.
To make changes to your level of life insurance coverage, follow these online instructions. If you request coverage above $500,000, you will be prompted to complete the statement of health form. You may either complete the form on MetLife's secure website (a link will appear on the confirmation statement at the end of the enrollment process), or you may print, complete and return the paper form to MetLife.
If you enrolled in supplemental coverage before, and your salary has increased so that your total coverage level exceeds $500,000, you will also need to submit the form if you have not done so previously. Log in to My VU Benefits, and access the form under "View Forms and Documents." You can then select the "Benefits – Life" category to download the MetLife Life and AD&D Statement of Health.
You may access additional life insurance information online.