Double Duty
by
Joan Brasher
Nov. 30, 2015, 8:45 PM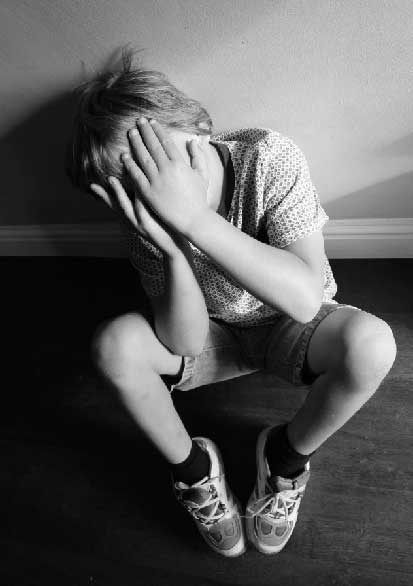 Grants will equip special education teachers to support children with severe behavior problems and learning difficulties
A unique challenge faced in special education classrooms is that practitioners often specialize in either behavioral interventions or academic interventions, but not both. That can be problematic since children with Down syndrome or autism who struggle with severe learning disabilities often have accompanying behavioral challenges, sometimes severe.
Peabody's Department of Special Education is addressing this need, thanks to a $7.5 million grant from the U.S. Department of Education's Office of Special Education Programs. The funds established the National Center for Leadership in Intensive Intervention at Peabody last summer.
"Many of the young students who need intensive intervention, who've been persistently unresponsive to current best practices, have co-occurring academic and behavioral challenges," said Christopher Lemons, assistant professor of special education and co-director of NCLII. "Through the center, our goal will be to train a group of scholars who are quite knowledgeable in both domains."
Learn more at nclii.org.
The grant also will support 28 doctoral students through a consortium that includes Vanderbilt University, Southern Methodist University, the University of Connecticut, the University of Illinois at Chicago, the University of Minnesota, the University of Texas at Austin, and Virginia Commonwealth University. The scholars will be taught a core curriculum focused on intensive intervention and share insights and data across institutions through a website designed to advance research on and implementation of intensive intervention.
"We have a unique opportunity with this project to broadly impact the role of special educators and hopefully have improved outcomes for children and adolescents with disabilities," Lemons said.
"This kind of support recognizes the great need that exists to build a bridge connecting teaching and managing behavior," said Joseph Wehby, co-director of NCLII and associate professor and chair of the Department of Special Education. "Peabody is leading that charge, and through this research will be changing the face of special education in a powerful way."
Researchers in Peabody's special education department also received $7.5 million from the U.S. Department of Education's Office of Special Education Programs in the form of six five-year $1.2 million training grants to support 131 master's and 11 doctoral students. The resulting research projects will address the shortage of teachers for children with severe learning and behavior problems and will offer specialized training in dealing with autism spectrum disorders, intellectual disabilities in high-need schools and linking intensive instruction with state standards.
Learn more at vu.edu/spedgrants.