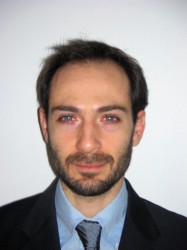 According to Pasquale L. Iafelice, Director of Forensic Investigations, Italian State Police – Department of Public Security, the crime scene is the contact point between two worlds: the criminal world and the world of justice.
In a free public lecture titled "A physicist at the crime scene," which is scheduled for 3 p.m. on Thursday, Oct. 29 in Stevenson 4327, Iafelice will describe the plethora of forensic disciplines that are based on techniques borrowed from the natural sciences.
He will address the issue of how a physicist handles the enigma of a crime and how the issue of reproducibility can be taken into account to ensure the scientific validity of the results. Based on real cases, he will discuss forensic analyses performed using physical techniques and will address some open questions, particularly cases where the amount of uncertainty in the results can make the difference between a verdict of guilty or innocent.
A reception will be held preceding the lecture at 2:30 p.m. in Stevenson Center 6333.