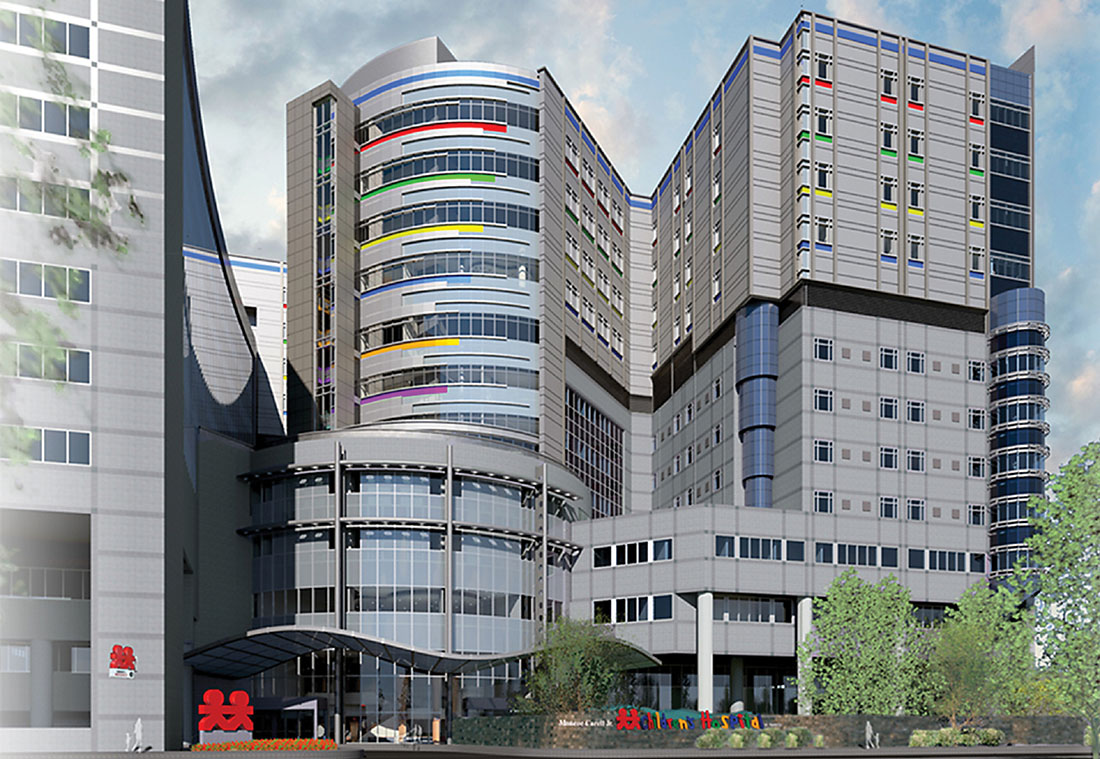 The Monroe Carell Jr. Children's Hospital at Vanderbilt held a celebration Sept. 2 to mark the launch for construction of the hospital's latest expansion, which will add four floors of new space atop the hospital's existing structure. Patients and families, joined by community supporters and Vanderbilt leaders, gathered to celebrate the hospital's continued commitment to fulfill the growing health care needs of children in Tennessee and throughout the region.
The hospital expansion is supported by the Growing to New Heights Campaign, which has reached $30 million of its $40 million philanthropic goal. Through their giving and volunteer leadership, Kathryn Carell Brown, Julie Carell Stadler and Edie Carell Johnson and their families continue the caring legacy of their parents, Monroe Carell Jr., BE'59, and Ann Scott Carell, BS'57, both now deceased.
The effort is chaired by Kathryn Carell Brown and co-chaired by community leaders Kix Brooks, entertainer; Rick Dreiling, chairman of Dollar General Corp.; Steven Hostetter, CEO of TriStar Energy LLC; Bob Rolfe, EMBA'88, CEO of Medical Reimbursements of America Inc.; and artist manager Clarence Spalding, a partner at Maverick.
"Through the hospital's expansion we are creating the promise of a brighter future for our most vulnerable patients. We will care for more children and families, train more physicians and nurses dedicated to the care of children, and discover more treatments and cures for devastating childhood diseases," says Dr. Jeff Balser, MD'90, PhD'90, vice chancellor for health affairs and dean of the School of Medicine. "I am deeply appreciative to the Carell family, to our campaign co-chairs, and to countless other generous supporters."
—CHRISTINA ECHEGARAY
---