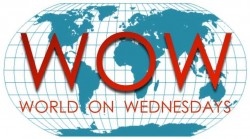 International Student and Scholar Services invites you to World on Wednesdays, where the Vanderbilt community engages in presentations, informal conversations and topical lectures on global issues.
Topic: "Bharatanatyam Through the Ages"
Bharatanatyam is a traditional dance form that hails from the temples of Southern India and originated at least 3,000 years ago. The Nov. 4 presentation will be a demonstration of the dance form and discussion of its origins, evolution, costume and continued relevance.
When: Wednesday, Nov. 4
Time: Noon–1 p.m.
Where: Student Life Center, lower level rooms 1 and 2
Questions: Contact derrick.m.stevens@vanderbilt.edu or isss@vanderbilt.edu.