Media Inquiries
Latest Stories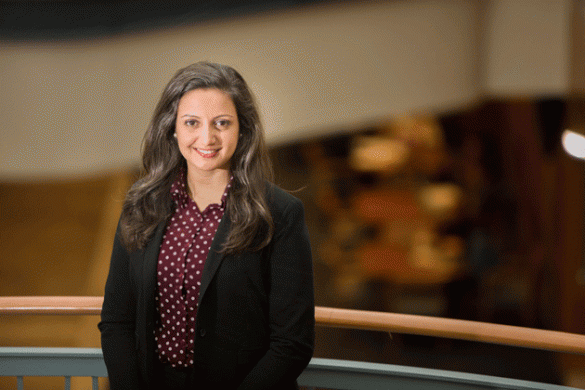 As a math whiz growing up near Beirut, Lebanon, Hiba Baroud figured she'd be an actuary, likely helping an insurance company or corporation succeed in an uncertain world.
When Baroud went off for internships during her undergraduate studies, she found herself thinking wistfully about the academic life she left behind—her research, the dance classes she taught, and the Cub Scout troop she led. By her fourth year at university, she began charting a path in academia.
Fortunately for both Vanderbilt's School of Engineering and the victims of natural disasters, Baroud found a way to combine her risk analysis and statistics skills, her love of teaching and her passion for helping people in need.
Her research is in Bayesian statistics, where she can integrate multiple sources of information—including historical data and experts' knowledge—to improve prediction accuracy. For example, in predicting the impacts of a flood on inland waterways and creating a recovery strategy, she uses historical data such as weather, previous disruptions and the condition of the infrastructure. But she also uses information gathered from experts—the decision-makers and rescue workers who have managed recovery efforts for decades.
"[rquote]The advantage of using Bayesian modeling is that it incorporates the knowledge and expertise of risk managers as opposed to traditional methods that rely solely on assumptions and limited data,"[/rquote] Baroud explained.
Her teaching at Vanderbilt will bridge a gap between an introductory statistics class that all civil engineering majors take and the real-world structural problems they must solve in more advanced courses. She also wants to expand work done while she was earning her Ph.D. in industrial and systems engineering from the University of Oklahoma, where she worked most recently.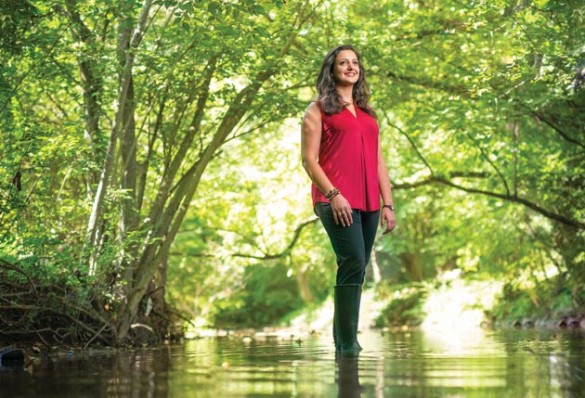 While most of Baroud's research there pertained to risks involved with inland waterways, she'd like to expand it to more complicated types of infrastructure and the big data problems that come along with those—for example, all of the major transportation and power grid issues arising from Hurricane Sandy in 2012. With a heavy focus on risk at the School of Engineering already, including last year's opening of the Laboratory for Systems Integrity and Reliability, Baroud was a clear fit.
"I met a lot of people I could collaborate with, including in the business and medical schools," she said. "But I also wanted to make sure I could add to Vanderbilt, and I think I can help."
View the complete list of new university faculty for 2015-16.
View the complete list of new medical faculty for 2015.