New Humphrey Fellows cohort arrives at Vanderbilt
Sep. 4, 2015, 4:28 PM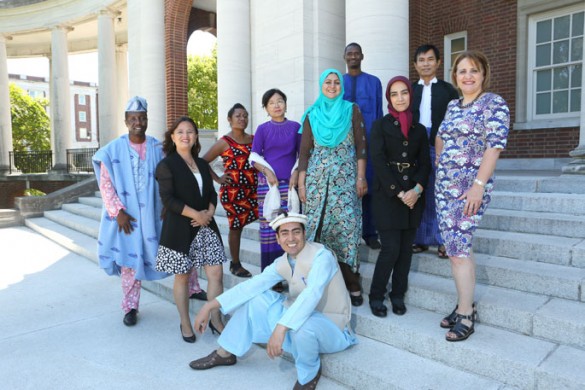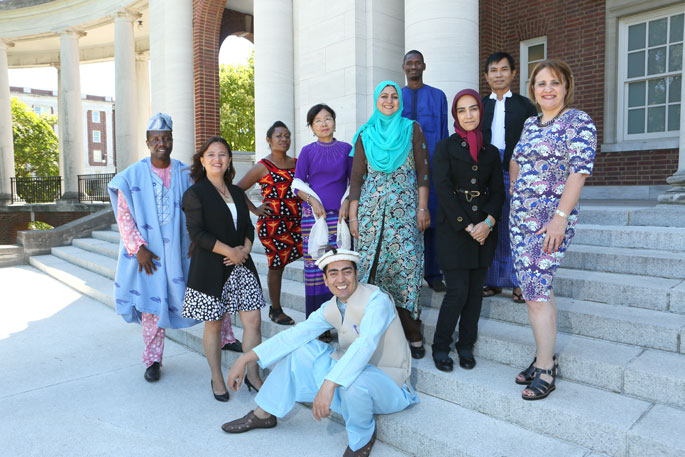 This summer Vanderbilt's newest cohort of Hubert H. Humphrey Fellows arrived on the Peabody College campus, representing eight countries from around the world: China, Cote d'Ivoire, Iran, Myanmar, Nigeria, Pakistan, Papua New Guinea and Uruguay.
Sponsored by the U.S. Department of State's Bureau of Educational and Cultural Affairs, the Hubert H. Humphrey Fellowship Program focuses on leadership development, professional development, and mutual exchange for mid-career professionals who have shown a commitment to leadership and service in their home countries. This year's Fellowship cohort contains eight educators and two public policy officials.
The Fellows have already me with Vanderbilt professors and organizations, attended a leadership retreat, and learned about local government and non-profit organizations, such as the Nashville Public Library and Peace Dragon.
Khan Zada, a Humphrey Fellow from Pakistan, stated "Before coming to Nashville, I had heard that it is the friendliest city of United States. When I arrived here, I witnessed it everywhere: university faculty and staff, students, friendship families and the wider Nashville community. All that made our transition here very smooth."
Along with receiving professional development, the Fellows will spend the next 10 months giving back to the Nashville community through service. The Fellows have already participated in two service events: Metro Nashville Public Schools' Parent University at Trevecca Nazarene University; and the All About Women Health Fair, where they spoke with more than two-dozen Nashville organizations and assisted with packing and giving out lunches to participants and other volunteers.
The official Welcome Ceremony for the Humphrey Fellows will be held on Sept. 24 at 5:30 p.m. in the Wyatt Center Rotunda on the Peabody College campus.
CONTACT: Nancy Dickson, (615) 390-0812,
nancy.j.dinunzio@vanderbilt.edu