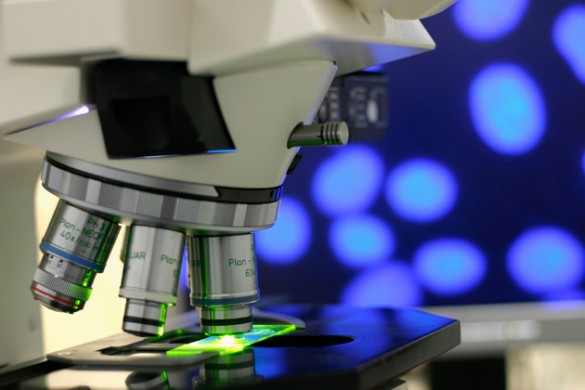 The Trans-Institutional Programs (TIPs) Council is now accepting proposals for the second round of projects to be funded as part of the university's $50 million strategic investment in interdisciplinary research under its Academic Strategic Plan.
"The 17 TIPs projects now underway are transforming learning and discovery on our campus," Chancellor Nicholas S. Zeppos said. "Trans-institutional collaboration, teaching and research are where our greatest opportunities exist to impact our world. I cannot wait to see what this next round of proposals brings."
TIPs are cross-college initiatives involving partnerships that interweave diverse perspectives, features, methods and information to foster creativity. The current TIPs projects involve 153 faculty from all 10 Vanderbilt colleges and schools. Funding for the projects began July 1.
To facilitate even more compelling proposals in year two of the competition, TIPs Council co-chairs John Geer, vice provost for academic and strategic affairs, and Larry Marnett, associate vice chancellor for research, have scheduled three workshops. They will lead these workshops, along with members of the TIPs Council and review panels, to provide guidance and to answer questions about how to prepare a successful TIPs proposal. The first year was a learning experience, and the council wants to share those lessons with colleagues across campus.
"We had an abundance of creative, visionary and innovative applications last year—it was very difficult to narrow the 64 proposals received down to the 17 that were funded," Geer said. "The TIPs Council looks forward to receiving new proposals as well as revised proposals that were not selected for funding in 2015."
The TIPs process will again take place in stages, with pre-proposal submissions to be reviewed by the council followed by invitations for full proposals that will then be reviewed by one of three faculty review panels. "The biggest change this year is that we have a bit more time for proposals to be written and evaluated," Marnett said. "Last year we did not get started until October. This change alone should give our colleagues even more opportunity to submit exciting proposals."
The application process will be streamlined and also will allow for more systematic feedback to applicants.
Key dates
Oct. 23, 2015: Two-page pre-proposals due
Nov. 16, 2015: Invitations by the council issued for full proposals
Jan. 15, 2016: Full proposals due
April 2016: Final decision notifications
July 1, 2016: Funding begins
The TIPs workshops schedule is below; locations will be announced soon.
Monday, Sept. 14, 10-11 a.m.
Thursday, Sept. 17, 2-3 p.m.
Thursday, Oct. 1, 2-3 p.m.
For more information about eligibility, criteria and the awards and submission process, visit the Trans-Institutional Programs section of the Academic Strategic Plan website.