Media Inquiries
Latest Stories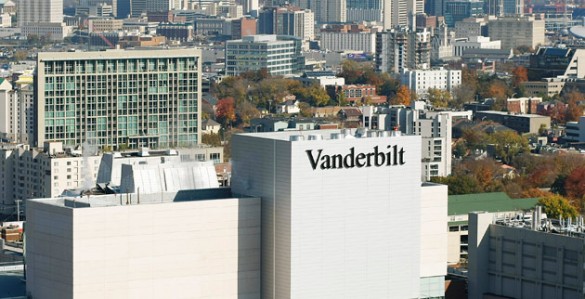 Today, Provost and Vice Chancellor for Academic Affairs Susan Wente and Vice Chancellor for Health Affairs Jeff Balser announce the 2015-16 call for nominations for selection of a second cohort of Chancellor Faculty Fellows (CFF). The CFF program is a critical part of the Academic Strategic Plan's Trans-Institutional Programs, or TIPs, initiative and seeks to re-invest in newly tenured faculty at a critical time in their careers to support their research, scholarship and creative expression.
Fellows hold their title for two years and receive an unrestricted allocation of $40,000 each year to support their discovery and learning activities. Last year over 60 faculty members were nominated for these awards. The program is managed by the TIPs Council, which is co-chaired by John Geer, vice provost for academic and strategic affairs, and Larry Marnett, associate vice chancellor for research.
Fourteen faculty members representing a broad cross-section of disciplines comprise the inaugural 2015 cohort of fellows. "It is gratifying to be able to support these amazing scholars," Wente said. "We are continuing to work to identify resources to support faculty in new ways. This program is one way to ensure we are investing in Vanderbilt's future."
As part of the program, the fellows meet regularly to exchange ideas, consider career and leadership development strategies and foster trans-institutional collaboration.
The deans of Vanderbilt University's 10 colleges and schools will conduct the nomination process for the 2016 class of Chancellor Faculty Fellows by working with their respective department chairs and faculty. Information on the materials required is available on the provost's website. Nominations are due by Oct. 30. The TIPs Council will complete the review process in early 2016 and funding will begin July 1, 2016.