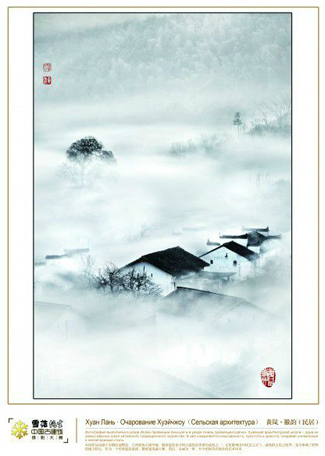 An international symposium to advance the study of Chinese architecture and strengthen connections between scholars of Chinese architecture around the globe took place in Cohen Memorial Hall July 23-25.
"The history of Chinese architecture is a young but increasingly vibrant and important field, and forums such as this are vital to furthering the study and ensuring the protection of this important cultural tradition," said Tracy Miller, associate professor of history of art, who organized and coordinated the Senior Academics Forum on Traditional Chinese Architectural History.
Professor Wang Guixiang of Tsinghua University, Beijing, and Professor Guo Qinghua of the University of Melbourne, Australia, established the forum three years ago. Their goal was to bring the study of traditional Chinese architecture, the classical architecture of pre-modern East Asia, onto the global stage by providing a regular forum for the most active scholars in the field to gather and discuss their current research.
The best essays presented will be considered for publication in the peer-reviewed Journal of Chinese Architecture History (Zhongguo jianzhu shilun huikan), published by Tsinghua University.
This year, in addition to the forum, there will be an exhibition of 100 photographs from the "Snow Draft Ingenuity in Craft: Traditional Chinese Architecture Photography Competition「雪花純生匠心營造」中國古建築攝影大賽." Photographs will be on view through July 31 on the first and second floors of Cohen Memorial Hall, the Sarratt Student Center and the Buttrick Hall atrium.
Viewing hours are Monday through Friday, 9 a.m. to 5 p.m., and Saturday in Cohen Hall only from 1 to 5 p.m.
For more information on the forum and photography exhibition, visit the forum website.
Fay Renardson contributed to this story.