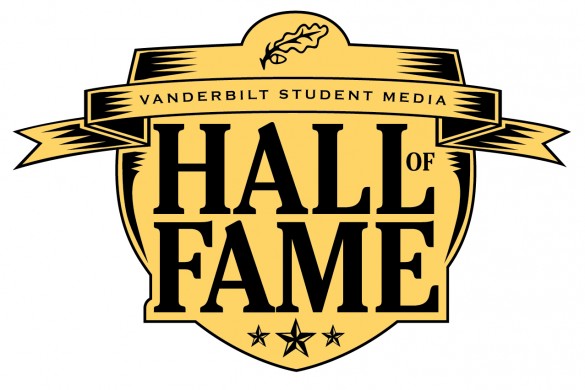 Four Vanderbilt University alumni who demonstrated leadership in student media and then distinguished themselves in careers that include political strategist, lyricist and composer, portrait photographer, and digital insights entrepreneur, will be inducted into the Vanderbilt Student Media Hall of Fame on Oct. 23.
Selected for the 2015 class are Amy Buckner Chowdhry, co-founder and CEO of AnswerLab, which consults leading world brands to improve the digital user experience; Eric Etheridge, photographer, editor and author of Breach of Peace: Portraits of the 1961 Mississippi Freedom Riders; Roy Neel, an adviser to former Vice President Al Gore who worked at the White House during extraordinary times; and Georgia Stitt, lyricist and composer of award-winning musicals who performed in NBC's "The Sound of Music Live!"
A ceremony and reception to honor the 2015 class will be held at the John Seigenthaler Center during Vanderbilt Reunion.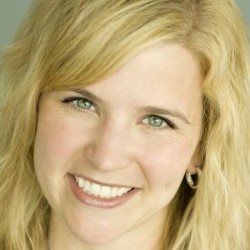 Chowdhry, a native of Knoxville, Tennessee, enrolled in the College of Arts and Science in 1991. She majored in English and minored in East Asian Studies while working on the Commodore yearbook and serving as editor her junior year. "I was definitely a 'yearbook nerd,' having worked on my high school publication and even went to yearbook camps in the summers," Chowdhry said. "Serving as editor of the Commodore was like having a full-time job in addition to your course work."
She was editor-in-chief of The Vanderbilt Review, an undergraduate literary and arts journal, her senior year. Chowdhry also remembers enjoying her participation in panel discussions on student life. She would offer her perspective on why she chose not to go through sorority rush and focus instead on organizations such as student media.
As part of a study abroad program her sophomore year, Chowdhry spent a summer in Hikone, at a center for Japanese language and culture on the eastern shore of Lake Biwa, expanding her interest in the Japanese language and culture. In her senior year, Martin Holman, one of her professors who taught Japanese, encouraged Chowdhry to apply for the Japan Exchange Teaching Program. After earning her bachelor's degree in 1995, she relocated through the program for three years to Muroran, Hokkaido (a sister city of Knoxville, Tennessee).
When Chowdhry returned to the United States, she chose the San Francisco Bay area to live because of its deeply ingrained Japanese culture. Although she had never taken a single computer course at Vanderbilt, she went to work at SmartPlanet, a pioneering online education company. "I was doing a variety of tasks and watching as many decisions were being made about the SmartPlanet website," she said. "This was my first exposure to thinking about website design from the customer's perspective."
Chowdhry worked two years at SmartPlanet and four years at Vividence (now Keynote), a leading provider of software for online user-experience research, before co-founding AnswerLab in 2004. Her consulting firm, whose clients include Facebook, FedEx, Nissan and Google, focuses on user experience research to understand what people do, think and feel when using digital products. For the past three years, AnswerLab has made Fortune's list of "Top 25 Companies to Work For." Last year Chowdhry was named one of Fortune's10 Most Promising Women Entrepreneurs.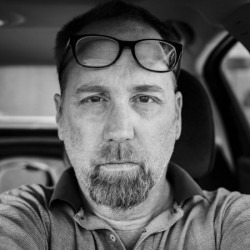 Etheridge grew up in the Mississippi cities of Carthage and Jackson. As a Vanderbilt freshman in 1975, he began working for Versus, then a monthly magazine. "We aspired to be a feature magazine like Esquire," Etheridge said. "Production week each month was intense. We would work late and pull an all-nighter to deliver the pages to the printer across town." Etheridge majored in English and served as Versus editor his senior year. He considers the late Jim Leeson, a longtime adviser at Vanderbilt Student Communications, to have been his most influential college mentor.
After earning his bachelor's degree in 1979, Etheridge moved to New York City and landed an internship at The Nation. He spent four years there before becoming an associate editor at Harper's Magazine. Etheridge later worked as an editor at Rolling Stone and George, among other stops. He next worked online, launching New York Sidewalk city guide for Microsoft, among other start-ups. He also wrote the Opinionator blog for The New York Times' op-ed section online.
Etheridge began to focus more on photography with Breach of Peace: Portraits of the 1961 Mississippi Freedom Riders (Atlas, 2008). The book features the mugshots of all 328 riders arrested in Jackson, Mississippi, as well as new portraits and excerpts of interviews with 80 of those riders whom Etheridge managed to track down. The mugshots and portraits of 20 Freedom Riders were included in a traveling exhibition that originated at Atlanta's High Museum. Etheridge co-created the Mississippi Freedom 50th Foundation, which organized a week-long series of events to mark the 50th anniversary of the historic rides.
Etheridge is now a freelance photographer and also works with his wife, Kate Browne, documenting her public-sculpture series around the world. He encourages students to find a media platform that speaks to their interests and passions. "Go ahead and pursue that interest to the point of even missing a few classes, if need be," Etheridge said. "The experience, in addition to being creative and fun, teaches you how to be inventive while working within extreme time and financial constraints."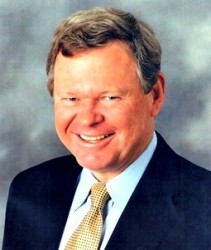 Neel shares Etheridge's enthusiasm for student media. "There's just nothing better for an undergraduate than to develop communication skills, and the only way to do that is to talk, write and perform," Neel said. "These are the skills that hold you in good stead and connect you to whatever type of work you do." Neel's journalism career began while growing up in Smyrna and writing sports columns for the Rutherford Courier. He enrolled at Vanderbilt in 1963, following in the footsteps of many family members. His late aunt, Frances Neel Cheney, earned her bachelor's degree in 1928 and was a librarian and professor in the Peabody School of Library Science for 30 years.
Neel wrote for the Vanderbilt Hustler for three years while working part time at the Nashville Banner, the city's afternoon newspaper. He also served as manager of the men's basketball team.
One of Neel's most memorable interviews was with professional boxer Cassius Clay, who later changed his name to Muhammad Ali. "Clay was driven to the Banner in a Cadillac with a record player in the back seat," Neel said. "Believe it or not, no one else at the newspaper wanted to interview him at that stage in his career, so I jumped at the chance. I met him in the parking lot for the interview and he suggested a photo of the two of us in a boxing pose. The story and photo ran in the Banner and on the front page of The Hustler, my big moment that year."
"I didn't have as much time to be involved in student media as I would have liked," he said. "I was drafted into the military after my junior year and was a Navy journalist from 1966 to 1970, including one year in Vietnam." Neel returned to Vanderbilt to graduate with a major in fine arts in 1972. Three years later he wrote Dynamite! 75 Years of Vanderbilt Basketball.
He became legislative director for then-U.S. Rep. Al Gore and later chief of staff for Gore's Senate office. Neel also worked in the White House as Vice President Gore's chief of staff and President Bill Clinton's deputy chief of staff. In that capacity, he managed more than 400 political, communications, policy and administrative staff. In late 2000, Neel began helping Gore plan for a new administration by serving as director of transition planning. The time period included the turbulent election recount.
In 2002, Neel teamed up with Vanderbilt political scientist John Geer to teach an undergraduate seminar, "Presidential Transitions." Since then, Neel has continued as an adjunct faculty member to teach in the Department of Political Science. He is also working on a political novel with the working title The Electors. It will be published later this year.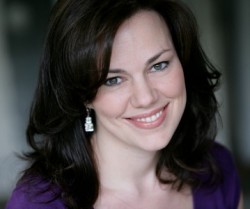 Stitt was born in Atlanta and grew up in Covington, Tennessee, before coming to Vanderbilt in 1990. She was a theory and composition major at the Blair School of Music. "My mentors for composing were Michael Alec Rose and Michael Kurek, and I studied piano with Craig Nies," Stitt said. "Vanderbilt was the perfect place for me. I received a true liberal arts education while still obtaining a top music education."
Stitt worked on The Hustler's Perspectives section, which focused on the arts and opinion pieces. "I wanted to figure out a way to talk about music for people who were not musicians," she said. "I also wrote about other issues facing campus, and served as editor of the Perspectives section my senior year." She also wrote for The Review and Versus.
"It was a little bit frowned upon that I was spending so much time in the tunnel," Stitt said. "Blair students were expected to devote a significant portion of time to practicing their craft," she said. "However, I recognized that writing stories was very much a part of who I was. I had more to say than I could express by performing music. Now I'm using my own music, in combination with theater, to illuminate the stories of characters on stage."
Stitt earned her bachelor of music degree in 1994 and accepted an internship with Goodspeed Musicals, a regional theater company in Connecticut. Stitt's first exposure to Broadway came quickly as the company's production of Gentlemen Prefer Blondes made it there and she became resident assistant music director. Stitt moved to New York City and earned her MFA from New York University in 1997.
"Throughout my career, I was writing musicals part time, but I made the conscious decision 10 years ago to music direct less and do more writing and arranging," Stitt said.
Stitt is currently working on the original musicals Snow Child and Ajax. Her other shows include The Danger Year, Big Red Sun and Samantha Spade: Ace Detective. Her choral piece "with hope and virtue," which uses text from President Obama's 2009 inauguration address, was featured on NPR. Her most recent orchestral piece, "Waiting for Wings," co-written with her husband, Jason Robert Brown, was commissioned by the Cincinnati Pops Orchestra and premiered there in 2013.
Other projects on her resume include serving as the vocal coach for America's Got Talent and music supervisor for the film The Last Five Years with Anna Kendrick and Jeremy Jordan. She also played a singing nun in "The Sound of Music Live!"
This marks the sixth class of the Vanderbilt Student Media Hall of Fame. For more information, email Paige Clancy.