Recruiting and retaining exceptional and diverse graduate students who will go on to become leaders in their fields is the top priority for graduate education at Vanderbilt University, a report from a faculty study group charged by the provost with laying the course for the future of graduate education says.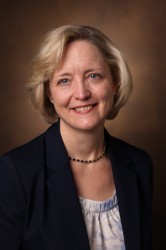 "As a leading Research I university, we must do our utmost to advance graduate education in order to attract the most qualified and promising students and support them well while they are here," Provost and Vice Chancellor for Academic Affairs Susan Wente said. "I am grateful to the faculty who served on the Graduate Education Study Group for identifying and prioritizing what we must do now and in coming years to continue to elevate the caliber of the students we recruit and the training they receive."
An executive summary of the study group's recommendations is available on the Academic Strategic Plan website. Comments and feedback are encouraged and should be sent to provost@vanderbilt.edu.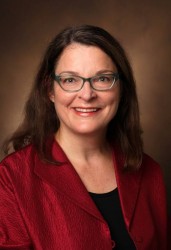 Wente announced the creation of the study group in October. Victoria Greene, senior associate dean for graduate education and research in the College of Arts and Science and Stevenson Professor of Physics, chaired the group.
"I am grateful to the provost and my colleagues for the opportunity to shape the direction of and investments in graduate education, which will also enhance both undergraduate education and our research enterprise," Greene said. "While we are starting from a strong foundation, we have a tremendous opportunity now to improve graduate education at Vanderbilt and make it a truly differentiating characteristic of our university."
The study group identified six key priorities for graduate education. They are:
Recruiting and retaining exceptional and diverse graduate students who will become leaders in their fields globally, and elevating the quality of those students;
Strengthening career development services to more effectively prepare the next generation of scholars, teachers, scientists, engineers, entrepreneurs and leaders; measuring the success of those efforts; and recognizing faculty members' efforts in supporting graduate education;
Continuing to invest in seeding innovation both within disciplines and trans-institutionally to support interdisciplinary collaboration, teaching and research in alignment with the Academic Strategic Plan;
Increasing investment in graduate education in a manner consistent with the university's investment in undergraduate education through efforts such as graduate student housing and a university-wide faculty graduate teaching award;
Streamlining and enriching graduate student life by expanding student support systems, including those for physical and mental health, and ensuring robust support in areas such as health insurance, child care, parking and housing; and
Expanding support for and coordination of postdoctoral fellows by bringing them together under one umbrella under the leadership of the Graduate School.
The group worked with Vice Provost for Academic and Strategic Affairs and Interim Dean of the Graduate School John Geer and Dennis Hall, former dean of the Graduate School, former vice provost for research and professor of physics and of engineering. A search for the next dean of the Graduate School will begin in the coming months.
The group collaborated closely with the Faculty Senate. In addition, they met with graduate students across the university who made significant contributions to the recommendations.
The report also identified focus areas for the Graduate School itself and for its next dean. Those areas are: administration, quality and diversity, career and professional development, interdisciplinary programs, graduate student support services, student tracking and program support, international affairs, and special programs.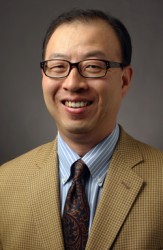 "Building on the outstanding work of former dean Dennis Hall and interim dean John Geer, the next dean of the Graduate School must be a visionary of sterling quality, a champion of diversity – not merely quantitatively but also qualitatively – and an advocate for procuring sufficient resources for the Graduate School to pursue true excellence. With the Strategic Plan in its 'action' phase, our group felt graduate education was only going to make the plan's four pillars even more deeply rooted and firmly established," study group member Paul Lim, associate professor of the history of Christianity and chair of the Faculty Senate, said. "An integral part of the dean's work lies in creating a delicate balance between centripetal and centrifugal forces at work in academic administration – in establishing the identity of the school itself; reimagining the curricular structure, which will be deeply aware of the intersectionality and interdisciplinarity of many disciplines; and in creatively broadening the alumni network."
The study group members are:
Resources