Campus leaders discuss value of trust at CARE event
Mar. 27, 2015, 5:23 PM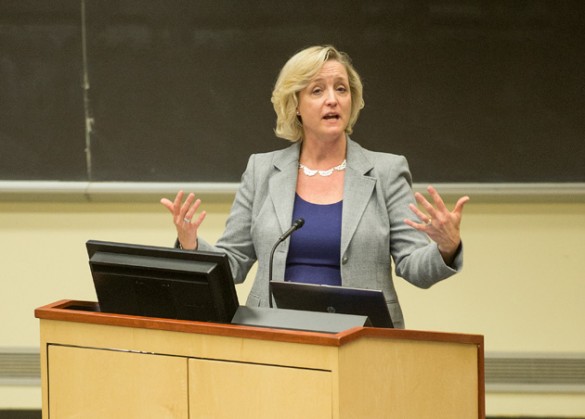 Staff and faculty from across the university and medical center convened March 25 for a discussion about building trust in the workplace. The event in Light Hall was the second hosted by a campus committee called CARE (Civility, Appreciation and Respectful Environments).
Watch video from the event here.
Speakers included Provost Susan Wente; Dr. Meg Rush, professor of clinical pediatrics and chief of staff at Monroe Carell Jr. Children's Hospital at Vanderbilt; and Capt. Scott Kraverath, professor of naval science with Vanderbilt's Naval ROTC.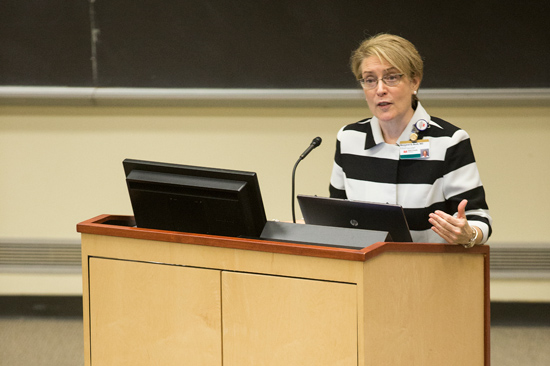 Andy Richter, a USAC representative and VUIT system administrator for the School of Engineering, served as moderator.
CARE events are designed to educate and empower staff and faculty to better promote civilized behaviors in the workplace.
CARE is sponsored by the Faculty Senate, Vanderbilt Human Resources, the Medical Center Staff Advisory Council and the University Staff Advisory Council.
For more resources, visit the CARE website at vanderbilt.edu/care.