No wonder Vanderbilt students are smart, fit and full of energy. Seven days a week, Campus Dining whips up tasty, healthy dishes like this favorite: Barley Primavera. Vanderbilt Campus Dining has owned a host of distinctions, including the No. 15 spot in "75 Best Colleges for Food in America" by The Daily Meal. For just 58 calories per 4-ounce serving, this dish packs a lot of flavor.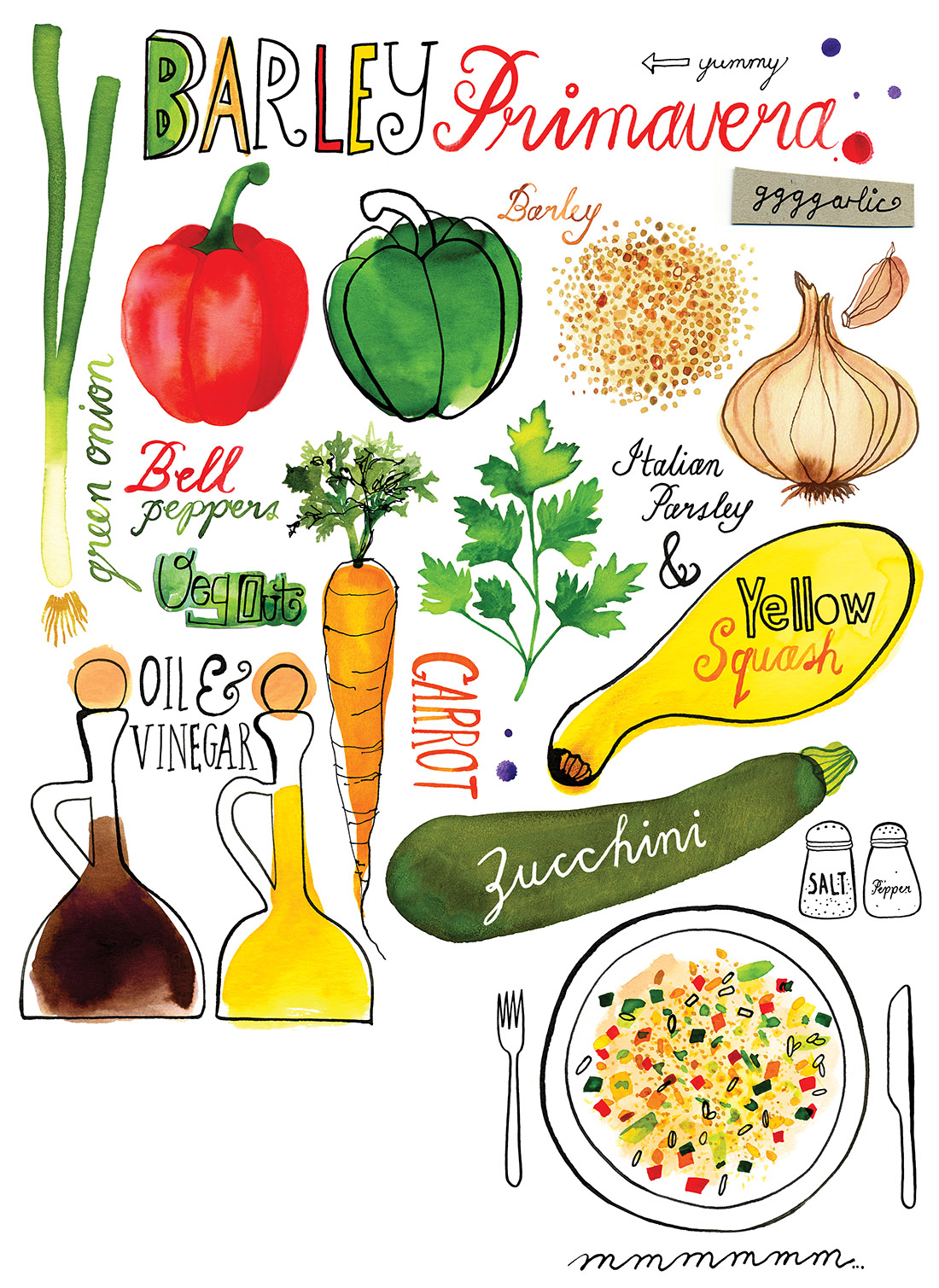 Ingredients
3/4 cup medium barley
4 cups water
Pinch of salt
3 tablespoons olive oil, plus more for tossing
2 cloves garlic, minced
1/3 cup red bell peppers, seeded and diced
1/3 cup green bell peppers, seeded and diced
1 small carrot, peeled and diced
1 small zucchini, ends and seeds removed, diced
1 small yellow squash, ends and seeds removed, diced
1 green onion, sliced thin
Salt and pepper to taste
Splash of sherry vinegar
1 tablespoon Italian parsley, chopped
Directions
• Stir barley and salt into briskly boiling water. Cover, reduce heat, and simmer 45 to 50 minutes until tender. Remove from heat; let stand 5 minutes. Spread barley on a pan and cool.
• Heat oil in a large skillet over medium heat. Add garlic and sauté briefly. Add peppers, carrots and squashes, and sauté quickly until coated in oil and just starting to heat through. Season lightly with salt and pepper. Spread vegetables on a pan to cool.
• Once cooled, mix vegetables and barley in a large bowl. Toss with 1 or 2 tablespoons of olive oil and a splash of sherry vinegar. Finish with parsley, and adjust seasoning to your liking. Keep refrigerated. Serves 6 to 8.
---