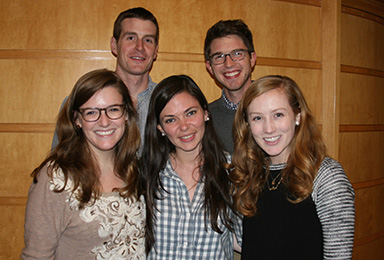 A team of Vanderbilt students will compete in the regional finals of the sixth annual Hult Prize Challenge, which has a prize of $1 million in start-up funding for a social enterprise project.
The Hult Prize Challenge is a partnership of the Hult Prize Foundation and the Clinton Global Initiative. It is the world's largest student competition and start-up platform for social good.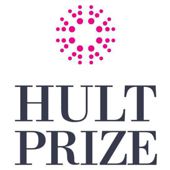 In the regional finals, the selected teams will present a social venture designed to provide early childhood education to the 10 million children under the age of six living in urban slums worldwide.
The Vanderbilt team, comprised of three students from the Owen Graduate School of Management, one student from Peabody College of education and human development, and one Peabody alumna, was chosen from more than 20,000 applications from more than 500 colleges and universities in 150 countries.
"One of the great things about Vanderbilt is the opportunity students have to work with their peers across different schools and across multiple disciplines," said M. Eric Johnson, dean of the Owen Graduate School of Management. "This team's collaboration on the prestigious Hult Prize is a perfect example of the university's spirit of collaboration."
The regional finals will be held March 13–14, 2015, in Boston, San Francisco, London, Dubai and Shanghai. The Vanderbilt team will compete in San Francisco.
After regionals, one winning team from each host city will move into a summer business incubator, where participants will receive mentorship and guidance on strategic planning as they create prototypes and prepare to launch and scale their new ventures. A final round of competition will be held in September, where the winning team will be awarded the $1 million prize by President Bill Clinton.
The Vanderbilt team is comprised of Owen students Jacob Hill, Matthew Inbusch and Ellen Page; Peabody student Kathleen McKissack; and Peabody alumna Alyssa Van Camp.
Previous Vanderbilt students who have been finalists in the Hult Prize Challenge include Kyle McCollom, with his Triple Thread Apparel initiative.