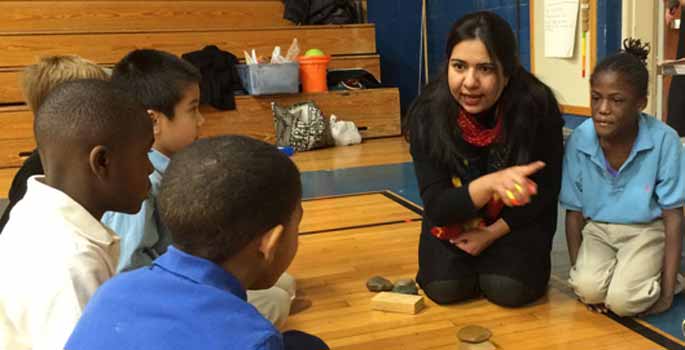 A celebration of cultures is taking place Jan. 27—30 at Eakin Elementary School and Vanderbilt's Hubert H. Humphrey fellows will be a part of it.
This year's cohort—11 scholars hailing from Benin, Brazil, China, El Salvador, the Gambia, Mauritania, Niger, Pakistan, the Philippines and South Africa—will augment Eakin's Global Education Week by teaching games, stories and other aspects of their culture.
During "Global Games," the fellows will share a sport or game from their home country with 2nd, 3rd and 4th graders. First and 2nd graders will attend a "Passport Fair" in which they will learn about the fellows' culture and receive stamps on homemade passports. Last fall the fellows visited Eakin to share indigenous folktales.
The Humphrey fellows are principals, school superintendents, government education officials and nonprofit managers selected to spend a year at Vanderbilt Peabody College of education and human development, supported by the Hubert H. Humphrey Fellowship Program, a Fulbright Exchange program. They are halfway through their one-year fellowship.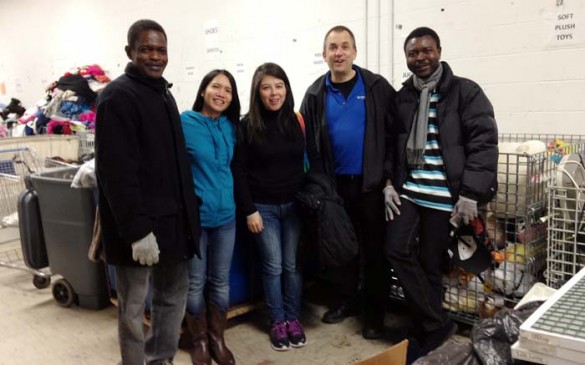 During their time at Peabody, the Humphrey fellows participate in various site visits, hear guest speakers and interact with diverse education and government entities.
For many, it is their first time to experience American culture.
In addition to other activities, they are spending the month of January doing service work in and around Nashville. When their fellowship is complete this summer, they will take with them an action plan to improve education in their home countries.
Learn more: