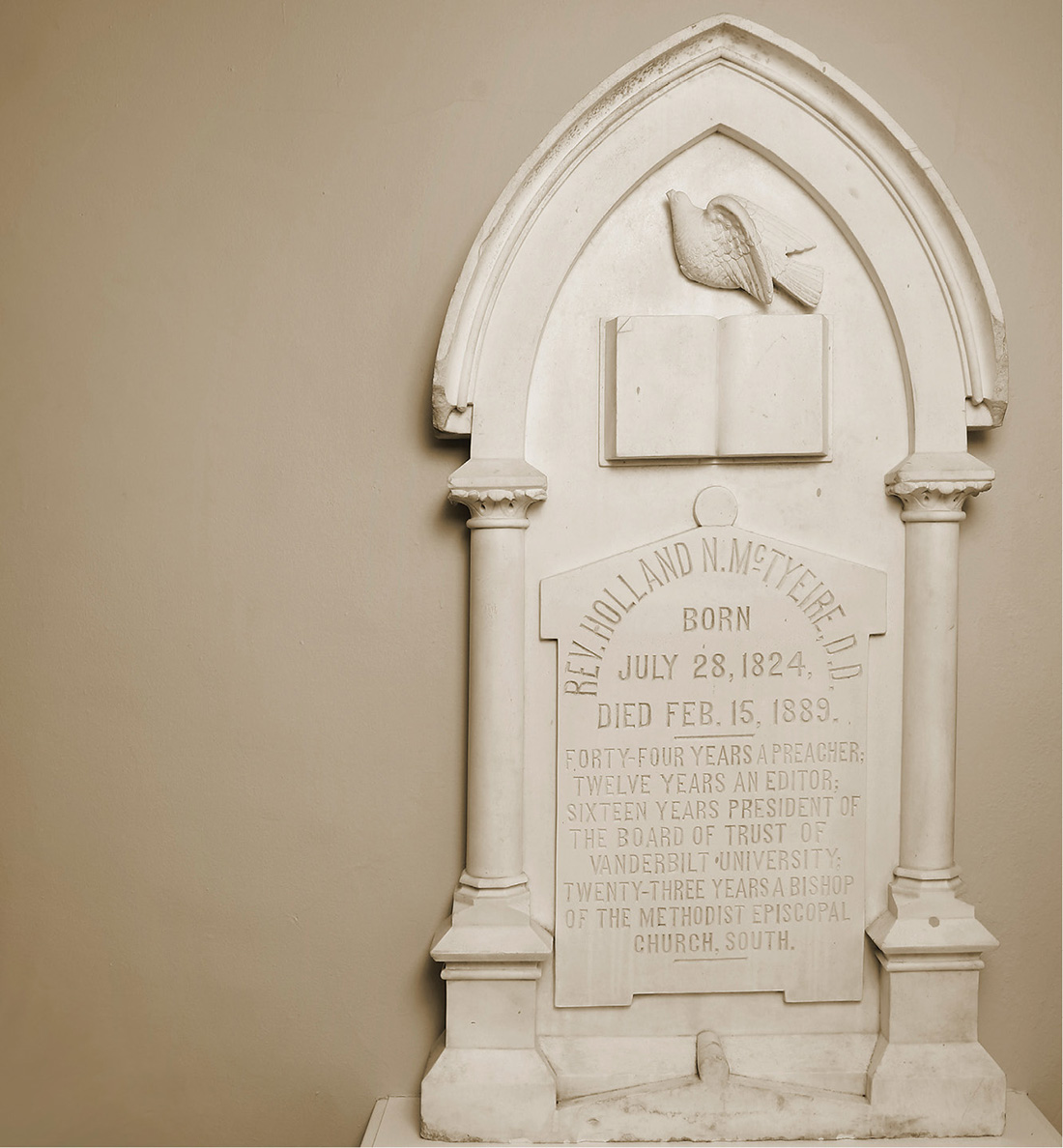 The driving force behind the creation of Vanderbilt University, Bishop Holland Nimmons McTyeire served 16 years as president of the Vanderbilt Board of Trust. His remains are buried in a small cemetery behind Vanderbilt Divinity School, along with those of his wife, Amelia Townsend; Bishops McKendree, Soule and Summers; and Landon Garland, Vanderbilt's first chancellor. The current marker includes headstones for all six interred there.
Bishop McTyeire's original headstone, however, has enjoyed its own sojourns. Sometime after the deaths of Amelia Townsend and Chancellor Garland, McTyeire's headstone was moved to the basement of West End United Methodist Church just a stone's throw from campus.
There it remained for many years, until last fall, when current pastor Michael Williams reached out to Vanderbilt University Chaplain Mark Forrester, asking if the chaplain's office could find a way to share this piece of Vanderbilt and Methodist history. Forrester welcomed the chance to house the venerable headstone, which has since been installed on the landing of the main stairwell in the Office of the University Chaplain and Religious Life.
Although a century has now passed since Vanderbilt University and the Methodist church formally severed ties in 1914, the bishop still lends his name to McTyeire Hall, built in 1940 as the first women's dormitory on campus.
---