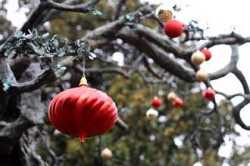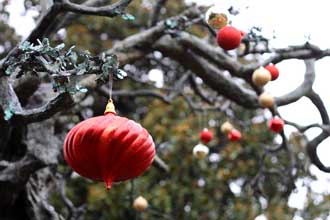 Vanderbilt schools are observing Winter Break Dec. 15-Jan. 2. Residence halls closed at 9 a.m. Sunday, Dec. 14, and will reopen at noon Sunday, Jan. 4. Classes for undergraduates resume on Monday, Jan. 5.
Vanderbilt employees will observe the Christmas Eve holiday Wednesday, Dec. 24, and the Christmas Day holiday Thursday, Dec. 25. Employees will observe the New Year's Day holiday Thursday, Jan. 1. Learn more about Vanderbilt's policies for holidays.
Dining Services, Vanderbilt libraries and the Sarratt Student Center will modify their hours of operation over Winter Break.
Dining Services Winter Break hours
Vanderbilt libraries Winter Break hours
Sarratt Student Center's Winter Break hours
In addition, Vanderbilt University Medical Center food vendors have announced their hours of operation over the holidays.
Au Bon Pain

Christmas Eve: 6 a.m.–4 p.m.


Christmas Day: Closed
New Year's Eve: 5 a.m.–midnight
New Year's Day: 7 a.m.–midnight
Ben and Jerry's

Christmas Eve: Closed


Christmas Day: Closed
New Year's Eve: Closes at 6 p.m.
New Year's Day: Closed
Subway

Christmas Eve: 7 a.m.–8 p.m.


Christmas Day: Closed
New Year's Eve: 7 a.m.–8 p.m.
New Year's Day: Regular hours
Suzie's

Christmas Eve: Closed


Christmas Day: Closed
New Year's Eve: Regular hours
New Year's Day: Closed
Taco Bell

Christmas Eve: Closes at 2 p.m.


Christmas Day: Closed
New Year's Eve: Closes at 10 p.m.
New Year's Day: Opens at 10 a.m. (Serves breakfast until noon)