VU paleontologist appears on Nat Geo Wild's 'Future Cat' Nov. 30
by
Liz Entman
Nov. 28, 2014, 12:03 PM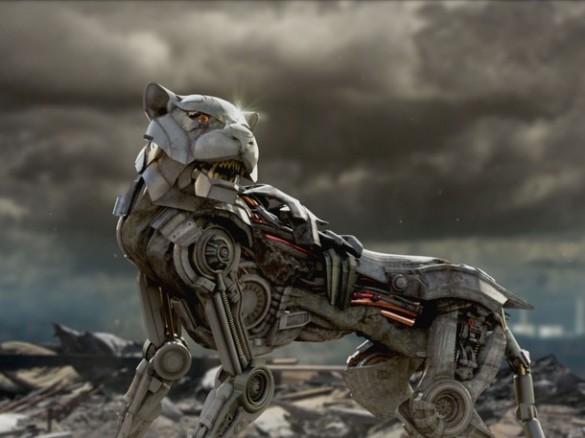 We don't know what the Earth of the future will look like: Will it become a desert planet, a waterworld or a gigantic snowball? Will our continents eventually drift back together? And what would that mean for life on Earth?
Larisa DeSantis, assistant professor of Earth and environmental sciences, will help answer that question Sunday night on Nat Geo Wild's Future Cat, part of the network's Big Cat week. Using cutting-edge special effects, Future Cat visualizes how big cats would change and adapt to new worlds of ice, desert, flood and an epic merging of the continents that could pit African, Asian and American big cats against one another in a super-jungle Hunger Games scenario. Future Cat also draws on the varied history of big cat evolution to show how cats have survived extreme climate events in the past.
DeSantis, who studies how prehistoric mammals have responded to climate change, has analyzed dental-wear patterns in ancient cougars and determined that their generalized diet was likely what preserved the species during a mass-extinction event during the late Pleistocene Era that killed off the saber-toothed cat and woolly mammoth, among other large mammals. Because they're not picky eaters, and because they live in so many environments already, she believes that the cougar would do very well under many future climate scenarios.
To find out what else she and the other big-cat experts have to say about future felines, catch Future Cat at 8 p.m. CST Sunday, Nov. 30, on the Nat Geo Wild network.