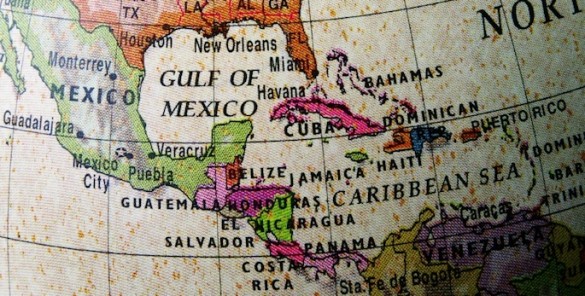 Vanderbilt University's Center for Latin American Studies will expand its interdisciplinary collaborations in research, teaching and public engagement in Tennessee and around the world—thanks to a $1.8 million grant from the U.S. Department of Education.
The four-year grant renews the center's prestigious designation as a comprehensive National Resource Center.
"The historic mission of this center, to foster educational, cultural, business and other relationships between the United States and Latin America, remains of vital importance," said John Sloop, interim dean of the College of Arts and Science. "We are pleased for this recognition of the center's leadership in Latin American Studies, in particular, its 'One Vanderbilt in Latin America' model of transinstitutional collaboration."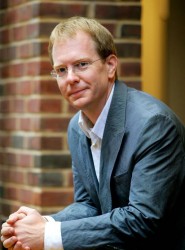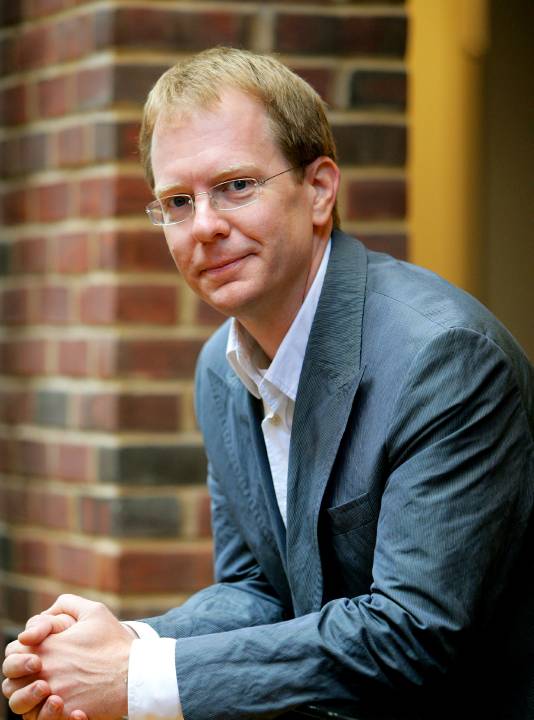 The "One Vanderbilt in Latin America" model integrates teaching, research and public engagement, with a focus on particular places and themes. These include health and development in Guatemala and race and history in Brazil. The new grant will strengthen this model in a variety of ways, according to Edward F. Fischer, director of the Center for Latin American Studies and professor of anthropology. "We will be able to better integrate research and teaching and to increase language offerings by employing virtual classroom technologies," he said. "In addition, the grant funds a Visiting Resource Professor program that integrates four-week visits by prominent scholars and political leaders into on-campus seminars."
Fischer praised the accomplishments of faculty and students that have made the center's leadership in Latin American studies possible. "We are blessed with an especially accomplished and engaged group of faculty and students, and Vanderbilt is the perfect size and environment to foster interdisciplinary collaboration," he said. The center is home to the Vanderbilt Institute for Coffee Studies, the InterAmerican Health Alliance, and other research and teaching initiatives. We also offer summer language programs in Brazil and Guatemala.
Founded in 1947 as the nation's first Institute of Brazilian Studies, the Center for Latin American Studies has a long history of engagement with the region. Vanderbilt has a remarkable concentration of Latin Americanists, with particular strengths in Brazil, Central America, the Andes and the Black Atlantic.
"We are the only program at Vanderbilt to have joint programs with every school and college on campus," Fischer said. "[lquote]Over the last decade, the center has increased its number of engaged faculty and students, with 17 percent of the College of Arts and Science faculty now affiliated."[/lquote]
The center offers undergraduate degrees (including a new Brazilian Studies minor) as well as a master of arts in Latin American Studies. Joint graduate degrees with the Owen Graduate School of Management, the Medical School, and Law School are available. The center also offers a graduate certificate program and administers summer research awards to students across the university carrying out work in Latin America. It is one of the select graduate programs approved by the U.S. Department of Defense for its foreign area officer training.
Fischer noted that the center has built relationships with smaller Latin American Studies programs at schools across the region. The center has a demonstrated commitment to partnerships with historically black and other minority-serving institutions, including Fisk University. In addition, the center has grown its public outreach program, reaching more than 85,000 individuals last year. Working with the Nashville Public Library, the center created a popular marionette show based on the Maya Popol Wuj, and has active collaborations with the Frist Center, Cheekwood, and the Nashville Opera. Recent topics have included ancient Andean indigenous groups, hip hop and civil rights in a multiracial Brazil, and Latin America 101.
For more information, visit the Center for Latin American Studies or call 615-322-2527.