Vaccination event planned for Oct. 29 in Sarratt Cinema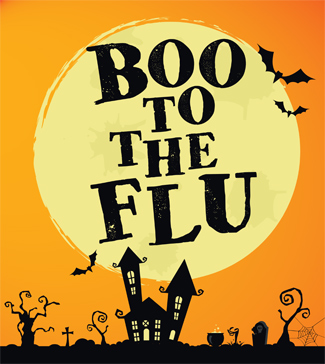 Think you don't have time to get vaccinated against influenza? Consider this: Do you have a week to be bedridden with the flu? Whether battling it yourself or caring for a sick child or loved one, flu can rob you of productivity and social time. Each year, it keeps hundreds of Vanderbilt staff, faculty and students away from work and the classroom.
Flu can sideline you for four or five days with high fever, chills, nasal congestion and runny nose, sore throat, painful cough, headaches, body aches, weakness and fatigue. In some cases, it can worsen to pneumonia, even in people who are usually very healthy.
The good news? Influenza can usually be avoided with a simple vaccination, and Vanderbilt offers mass vaccination events that make getting the flu shot fast and efficient.
On Oct. 1, Vanderbilt held its fourth annual Flulapalooza in a large tent between Light Hall and Veteran's Administration Hospital. The flu shot was given free to nearly 13,500 university and medical center staff, faculty, students and volunteers.
"The response to now four years of hosting Flulapalooza has been impressive," said Melanie Swift, director of Vanderbilt's Occupational Health Clinic and assistant professor of medicine. "This is the way our faculty, staff, volunteers and students prefer to get their flu shots each year."
A new event, Boo to the Flu, will offer faculty, staff, students and volunteers another chance to get a free flu shot quickly and conveniently. This event, which will follow the Flulapalooza model, is scheduled from 10 a.m. to 2 p.m. Oct. 29 in Sarratt Cinema.
Your Vanderbilt ID is your admission ticket. No paperwork is required—volunteers will scan your ID card and document your participation wirelessly via iPad before moving you on to a vaccination station. It is recommended that you wear short sleeves to save time and keep the lines flowing.
The shot provided at Boo to the Flu is a quadrivalent inactivated vaccine free of thimerosal and latex. Other types of flu vaccine—such as the FluMist nasal spray, the FluBlok egg-free vaccine and the high-dose trivalent vaccine (an option for people 65 and older)—are not available at the mass vaccination event but can be obtained by university and medical center faculty and staff at the Occupational Health Clinic, located at 640 Medical Arts Building.
Faculty and staff can walk into the Occupational Health Clinic anytime to receive a free flu vaccine. OHC nurses also will travel to certain departments to administer flu shots to faculty and staff throughout the fall and winter. Students can seek the flu vaccine at the Student Health Center.
The Centers for Disease Control and Prevention recommends that everyone 6 months and older get vaccinated each year to protect themselves and their close contacts from the flu. At Vanderbilt, 81 percent of faculty and staff at the medical center, 46 percent of faculty and staff at the university, and 25-30 percent of students reported being vaccinated last year. Given the interconnected nature of Vanderbilt's campus, officials would like to see those numbers grow.
"Campuses are uniquely risky places for the spread of respiratory diseases because of communal living among students and the close proximity of large groups of people," Swift said. "It's not a typical workplace—you're dealing with people who live in this workplace 24/7. So [lquote]we're encouraging faculty and staff on the university side to take the vaccine not only to protect themselves and their families, but also to protect students."[/lquote]
"Flu season starts in October but really gears up in December and January," said Louise Hanson, medical director of student health services and associate professor of clinical medicine. "Students tend to get sick at times when they have final exams, or right after the holiday break when they're starting the new semester and trying to stay on top of their schoolwork and social lives.
"Another concern is that we have students with chronic health conditions who may have suppressed immune systems," Hanson added. "Influenza is actually contagious a full day before symptoms appear, so our otherwise healthy students may pass influenza to their friends and neighbors, to a professor, or to their grandparents over winter break."
It takes two weeks for the influenza vaccine to provide full protection in the body. Ideally, officials say, they would like everyone to be vaccinated at least two weeks before Thanksgiving, when there's an increase in travel and family gatherings among Vanderbilt community members. But the flu shot you get in October will protect you for the entire flu season, which typically lasts well into the spring.
To help refine Vanderbilt's flu outreach and education efforts, Swift encourages all faculty and staff who receive a flu vaccination outside of the OHC program to self-report it at vanderbi.lt/selfreport. This includes vaccinations received at your health care provider's office (including Vanderbilt offices), the VA, a community health clinic or a pharmacy. Even those who are exempt or opt out of the vaccination are asked to self-report.
"Taking the flu shot protects you, your co-workers, students, patients and also your friends and family," Swift said. "We want to keep our environment as safe as possible for learning, healing and discovery."
For more information, visit occupationalhealth.vanderbilt.edu.