Media Inquiries
Latest Stories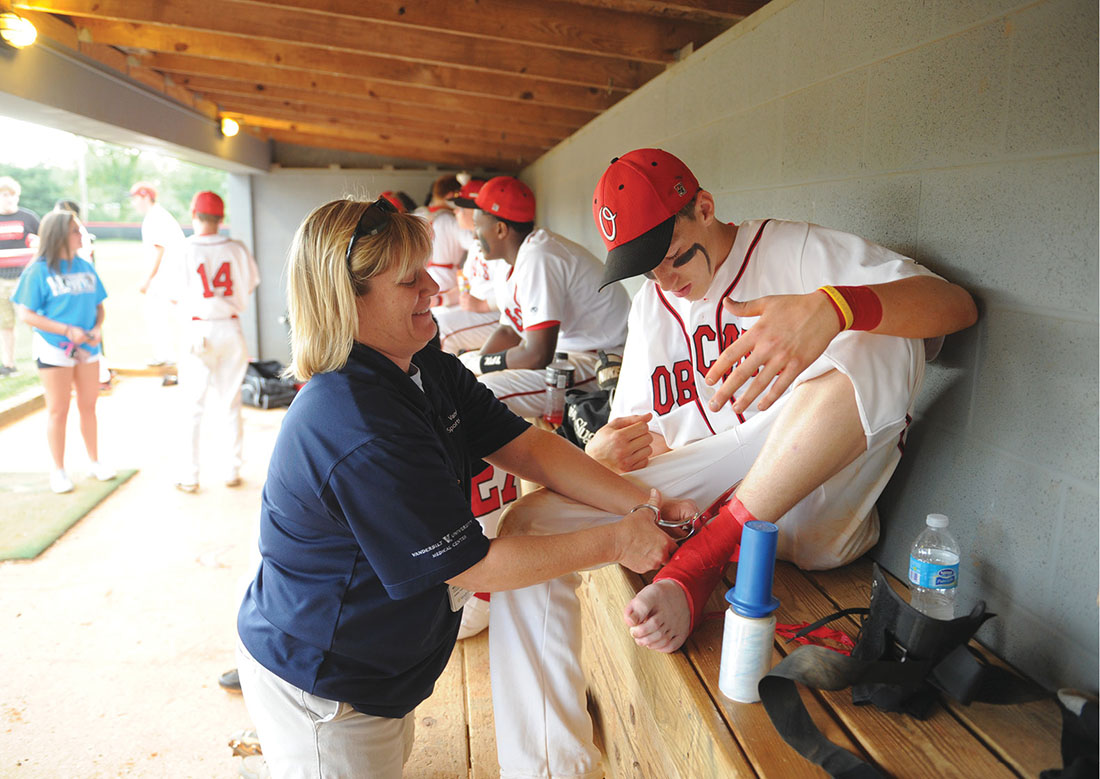 For more than 20 years, Vanderbilt Sports Medicine has maintained a relationship with Metro Nashville Public Schools to ensure excellent care is provided to local athletes. Vanderbilt is now the official sports medicine provider to all 15 Metro high schools.
Vanderbilt Orthopaedics provides services to 28 schools in all, including every public high school in Davidson and Williamson counties, some local private schools and middle schools, and a variety of youth leagues. The partnership includes daily coverage of all athletic practices and competitions by certified athletic trainers and team physicians at no cost to the schools.
As local fall sports resume practice, Vanderbilt physicians urge young athletes, coaches and parents to follow important safety tips related to injuries, hydration, heat and concussion. About 3.5 million injuries occur each year among U.S. children 14 and younger playing sports. High school athletes suffer about 2 million injuries per year.
"Our goal is to keep these kids active and injury-free so they can reap the rewards that come with playing sports: physical fitness as well as lessons in working together, achieving your goals, and even picking yourself up after a loss or mistake," says Dr. Alex Diamond, MPH'11, assistant professor of orthopaedic surgery and rehabilitation and pediatrics, and medical director of the Vanderbilt Program for Injury Prevention in Youth Sports.
Diamond encourages all young athletes to have a pre-participation physical, a requirement for participants in Tennessee Secondary School Athletic Association (TSSAA) programs.
---
Find tips for preventing sports injuries, avoiding heat illness and more.
---