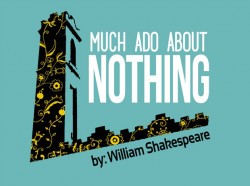 Vanderbilt University Theatre will open its new season Friday, Sept. 26, with the witty Shakespearean comedy Much Ado About Nothing.
Evening performances, which begin at 8 p.m., are also scheduled Sept. 27, Oct. 2, Oct. 3 and Oct. 4 in Neely Auditorium. In addition, there will be a 2 p.m. matinee on Sept. 28.
Terryl Hallquist, associate professor of theatre, is directing her 10th Shakespearean production at Vanderbilt. She has set this production in a non-specific time period, but the characters are in a world preoccupied with success and appearance. "Our audience is likely to recognize that some of the roles, costumes and other aspects of the production are influenced by Vanderbilt culture through various time periods," Hallquist said.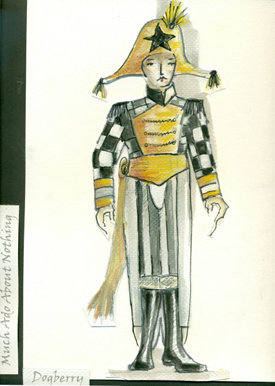 Hallquist noted the diversity of schools represented in the cast. Madeline Mooney, who plays Beatrice, is a senior in the College of Arts and Science; Jacob Abell, in the role of Benedick, is a second-year master of divinity student; Caroline Roberts, who plays Hero, is a Peabody College student; and Gabriel Stern, in the role of Claudio, is a sophomore in the School of Engineering. Other cast members include Rubin Baskir, a doctoral student in the Graduate School, who plays Leonato; and Nicholas Mecikalski, a junior in the College of Arts and Science, who plays Dogberry.
Costumes have been created by Alexandra Sargent, senior lecturer in theatre. Paul Carroll Binkley is serving as sound designer and has created original music for the production. His position is supported by the Fred Coe Artist-in-Residence-in-Theatre program.
"Much Ado About Nothing is a comedy of complications and consequences with some dark places that have to be grappled with for a contemporary audience," Hallquist said.
Tickets are $10 for the general public, $7 for Vanderbilt graduate students and free for Vanderbilt undergraduates. Tickets can be reserved by calling the Neely Auditorium Box Office at (615) 322-2404.